Google Analytics helps  to find your audiences and provides interests of audience based on traffic stats,Most interesting part is that google analytics is available at free of cost. In this article we will show you why Google Analytics is important for bloggers and how to install google analytics to your wordpress website.
Why google analytics is important because it keeps track of:
1. Who visits your site – Google Analytics provides geographical location of  our audience, It also provides other informations such as javascript support,  flash support,  screen resolution, Based on these information's we can make our site compatible with our audience.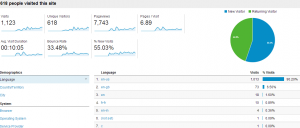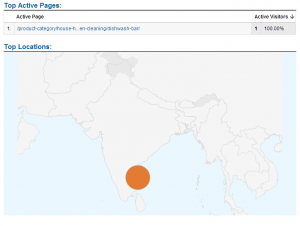 2. What they do – It gives informations about  what they do when they visit our website ,
Where the user is going, when they visit our site.
How long they stay on our site.
Bounce rate- the percent of users exit your site on the first visit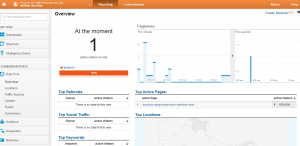 3. When they visit our site – You can track at what time, users are using your site. Based on these data's  you can schedule your post
4. How they arrive to your site – Google Analytics gives us information about  how did the users arrive to our site (like search engine , referral links, direct links), These informations are helping in promoting our site.
How To Setup An Google Analytics  
step 1 : To use google analytics , we must create an google analytics account,  visit this link       http://www.google.com/analytics/sign_up.html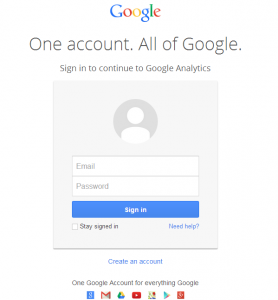 If you have already an gmail account, you can use it for sign in.  If you are not having an gmail account, Then you must create an new account and then use that account for sign in .
step 2: Once you signup with gmail account , you will be prompted with this screen, this is where you will signup for google analytics with your gmail account.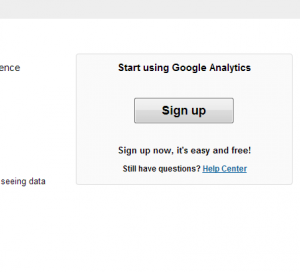 step 3: once you signup for google analytics you will be required to choose between website or mobile app, Make sure website is selected.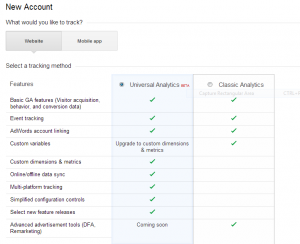 Then you are asked to choose between universal analytics or classic analytics account.  Universal Analytics comes with classic analytics  plus some extra features , you can choose any of these .
Rest of information required in the page like Website's URL, Account name (it can be anything as you wish ), country, and the time zone are to be filled .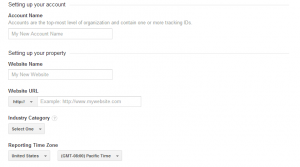 Once you filled all the information , you must click Get Tracking Id button.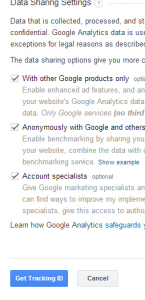 You will be presented with google analytics terms and service which you must agree ,so click on I agree button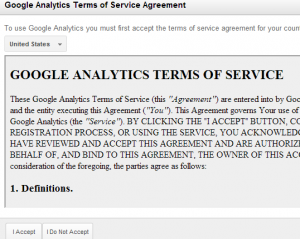 step 4: Now you will be presented with google analytics tracking code . you must copy that tracking code to use it in your site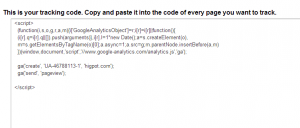 How to install google analytics in wordpress 
There are several ways to install :
Solution 1:  There are lots of plugins available ,we are here using an lightweight plugin named  insert header and footer  . paste the analytics code in the settings page and then click "save settings" button .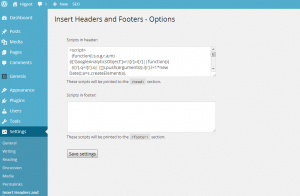 Solution 2:  Direct paste method – copy the tracking code and paste it in your theme's  header.php right after <body> tag.
Once you have installed google anlytics in your site, you're needed to go back to your google analytics account(step 4) and click the save button.
Now you can click on the reporting tab to see your site's analytics. It takes google up to 12-16 hours to start providing awesome stats about your site.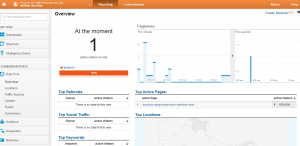 google analytics is essential for every blog, If you have any queries , feel free to ask in comments .