WordPress Themes are catalyst for huge popularity of WordPress and its one of the most lucrative business. Theme frameworks are build to decrease the complexity of making new themes,A parent theme always has a set of libraries which can be just called from child theme,This emphasizes code reusability and more productivity.
In simple terms, Theme frameworks are like an engine of a vehicle.Keeping the same engine,any type of model can be made.These models are called Child themes and Engine is called base or parent theme.
Almost every theme company made their custom framework,In this article I am going to discuss about some popular Premium and Free WordPress theme framework which can be used to make your own theme design.
Premium Theme Frameworks
Genesis Framework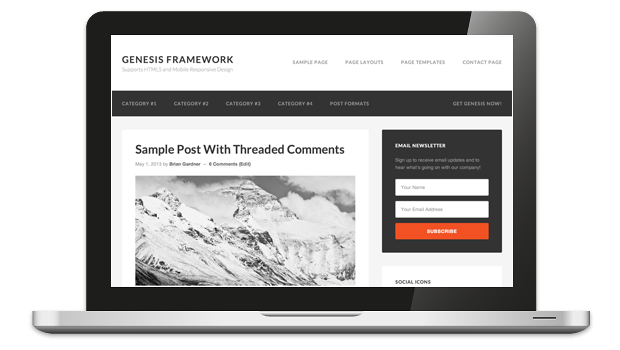 I guess this most popular of all.Created by Studiopress which latter merged with Copyblogger media.Genesis Framework comes with various power packed features like
Mobile responsive design
Built in SEO
Latest Design standards
Highly secure (Thanks to Mark Jaquith for security audit)
Flexible layout options
Currently Studiopress has produced more than 40 Child themes which tackles the needs of different niche. Apart from that,thousands of Genesis developers are providing custom genesis child theme design and free genesis child themes.
Genesis Framework is the most richly documented theme framework in the list,There are tons of online resources are created by Genesis developers to help you out.
Price : $60
Theme Demo | Buy Genesis Framework
Thesis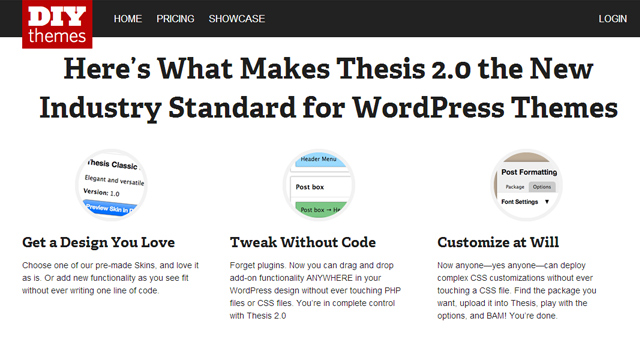 Thesis is famously known for its clean design,SEO benefits and also as a rival of Genesis Framework.Developed by DIYThemes on 2008, acquired more than 50,000 users.Thesis 1.x series was a big success than its successor Thesis 2.x series,It got mixed reviews from top WordPress theme designers and developers.Some of the features are
Support for Markup Schema
Lightweight and Fast
Child theme design with Custom Skins feature
Claims it performs better on search engines
Lack of Online resources, documentation and High price are the biggest cons of Thesis 2.x.Leading websites like Sitepoint trusts Thesis.
Theme Demo | Buy Thesis Framework
Price : Starts from $87
Builder

A Framework created by iThemes,The company behind most popular plugin Backupbuddy.Builder offers variety of features,most importantly it comes with powerful layout editor which helps to define each cell of your design.iThemes also created more than 80 child themes to showcase the customizability of Builder Framework.
Features of iThemes are
Mobile Responsive Design
Powerful Layout Editor
Rich documentation and Support
Over 80 child themes
Price : Starts from $80
Theme Demo | Buy Builder Framework
Headway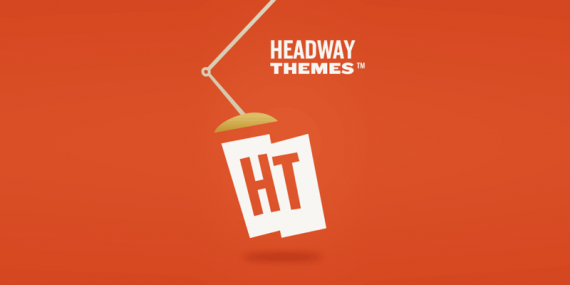 Headway Framework is a drag and drop WordPressTheme framework which makes it easier for user to build their custom design.Headway Grid offers unlimited of layout options.Adopted for latest web standarts like HTML5 and CSS3.Features of Headway are
Unlimited layout options with Headway grid
Advanced Design editor
Mobile Responsive Design
HTML5 and CSS3 support
Microformats support
You can view list of other features here.
Price : Starts with $87
Theme Demo | Buy Headway Framework
Catalyst Framework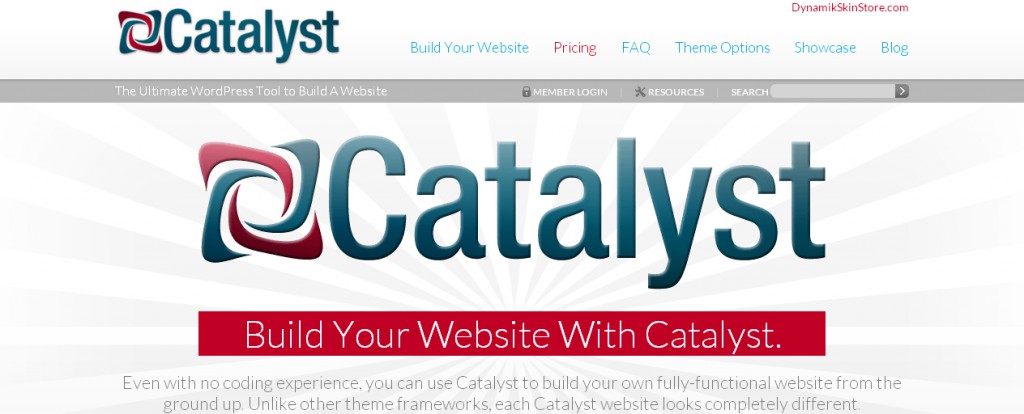 Another WordPress theme framework just like Headway,Catalyst enables users to build their own theme with plenty of layout options and design editor.Priced slightly higher but It comes with Dynamik Child Theme and can be used in client sites also.Features
Responsive design
Inbuilt SEO options
Advanced layout and design editor
Price : $127 (developer version)
Backbone

A WordPress theme framework by Colorlabs.Backbone is much cleaner and powerful theme framework,Their child themes stands as a evidence of how powerful and expandable the backbone theme framework is.
Features of Backbone
Mobiel responsive layout
Inbuilt SEO system
Built on HTML 5 & CSS 3
Custom shortcodes
Localization and translations
Free Theme Frameworks
Underscores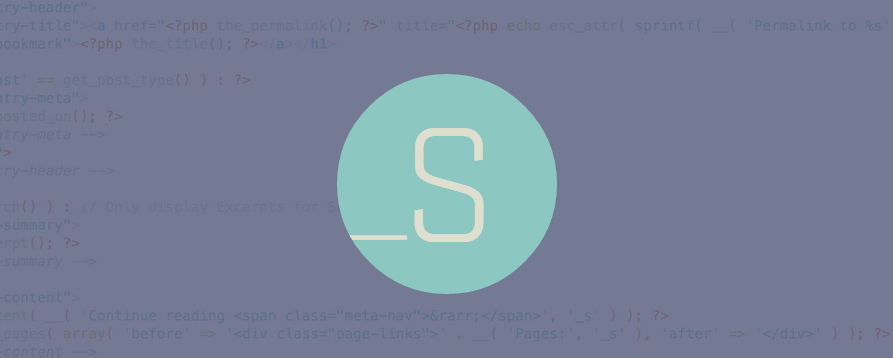 A theme framework by Automattic,The comapny behind WordPress.com and several other products.The official website says
Hi. I'm a starter theme called _s, orunderscores, if you like. I'm a theme meant for hacking so don't use me as a Parent Theme. Instead try turning me into the next, most awesome, WordPress theme out there. That's what I'm here for.

My ultra-minimal CSS might make me look like theme tartare but that means less stuff to get in your way when you're designing your awesome theme.
That says it all.
Hybrid Core
Free WordPress theme framework by ThemeHybrid.Comes with all the features that you can expect from a premium theme framework
Theme layout options
Post templates
Dropdown menu
Translation ready
Download Hybrid Theme Framework here
Bones
Its a starter theme and cannot be called as theme framework,The base theme itself can be modified without the need of Child theme.Bundles with many features
Mobile responsive
Comes with LESS/Saas. Go beyond CSS
Custom Post styles
Roots
Roots is a starter theme based on most famous HTML5 boilerplate template and Twitter bootstrap.Some of the features are
Translation ready (WPML compatible)
Twitter bootstrap
Microformats support
Whiteboard Framework
One of the best free WordPress framework out there,which comes with tons of features.
Mobile responsive
Uses LESS
HTML5 and CSS3 support
Multi-lingual
required+ (ZURB Foundation Framework)
Required+ is a WordPress theme framework theme based on ZURB Foundation framework.Its a completely responsive theme with features like Page templates,shortcodes,Editor style etc.