Here is very quick tip,Wordpress team have integrated snow fall effect to their Jetpack Plugin.So Jetpack users  have this feature by default if they enabled Jetpack Plugin.
To enable this feature Go to  Dashboard >> Settings >> General
At the bottom of the settings page you can find the option to enable snow effect.
Note : If you didn't see this option then you need to enable Jetpack plugin.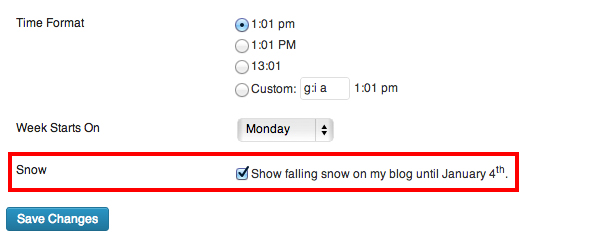 Note that this will work on till 4th January 2013 and It will be automatically re-enabled on next winter season.