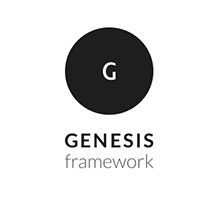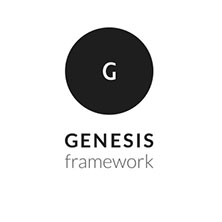 Last month we announced a monthly poll on best WordPress Theme Framework spotlighting Genesis and Thesis Theme Frameworks and here we are with the results.
I got a decent number of votes to support the winner and I thank all those who voted and shared their opinion via comment and Social media networks.
Genesis the Clear Winner
Genesis Framework is a clear winner here and in fact it out numbered its competitor Thesis by more then three times.Thesis got 10 votes,other themes got 5 out of 46 votes and  the remaining 31 votes goes to Genesis Framework.


Some of the key learnings we made from this results
Genesis is mostly recommended by Developers
Yes,Most of the developers have opted in for Genesis than Thesis,The obvious reason is they feel much easier to code and edit Genesis and tons of web resources available on developing with Genesis.
Nile Flores,A well known WordPress developer adds that
Thesis practically pissed off developers and I have to say from a developer standpoint and blogger stand, if I go premium, it would be Genesis over Thesis any day.
Thesis 1.x was better adopted than Thesis 2.x
Its very early to call so but many developers and users migrated to genesis or other WordPress themes just after the launch of much anticipated update : Thesis 2.
One of the blogger explains about this fact
Thesis was always a PITA and then they "upgraded" to 2.0 and I don't know of anyone who would use it now. I have some clients on Thesis 1.8.x who want to upgrade, but don't want to pay for a whole new design because with 2.0, that's what I have to do.
Here is an another interesting reason why Thesis is not doing well
I think the big advantage that Thesis had over other older themes was their built in SEO options, now there are great plug ins that you can use on any theme which really hurts any selling points of Thesis.
Why People prefer Genesis
Lets leave the point why people hates Thesis and find out what pleased people to go with Genesis.
Vijesh,A veteran blogger puts everything together as
Both are great themes but If I had to vote it would be Genesis. Only two reasons first reason the themes look so beautiful and second reason the cost is reasonable and can use their framework for multiple sites.
One of the well known Pro blogger Kristi Hines of kikolani also points out that
Genesis / StudioPress hands down is my favorite. Since I have the Pro Plus Package, I can use their themes on as many sites as I want, so every time I create a new site, I always have a new design to choose from.
What People say about Thesis
Well Thesis may be bit under preforming now but it ain't completely lost the battle.Those who found Thesis 2 interesting are very loyal to it.
One of the such loyal blogger adds that
I'm using Thesis 2.0.. fairly new to Word Press and I have to say I like it. I'm not a developer, but I have enjoyed the ability to create multiple templates and apply them to pages and blogs, even categories.
Some feel Thesis was bit outdated but still one of the highly customizable theme ever released
Thesis – used to dominate the "highly customizable" theme niche. In fact they probably invented it. Their framework got a bit outdated, so they finally came out with v2. Launch was a train wreck and the reviews weren't glowing.
King,A blogger who own both the license admits that Thesis is the best of all
I have used both of these frameworks and do hold licenses for both of them.. and honestly I can say that Thesis is the winner but it fails in marketing the theme to the core, but Genesis is equally good which is backed by string marketing and development team..
Is other Themes are dead ?
Nope,Many people expressed their disappointment with both the theme
Genesis are doing pretty well these days, but I think Thesis are almost out of the picture completely. Personally I use themes from ThemeForest for the most part.
In fact I got a very interesting response


This show some people are still not accustomed with these two popular WordPress Themes Frameworks.
Thank You
I once again thank all the voters and people who left their opinion via comments.I spotted a intense discussion on this topic going on Facebook Group called All about WordPress,I thank all the group members and commentators.Incase you missed the discussion visit here.