WordPress…The most recommended term by others if you reach out for help to start a blog/Website.If you are confused with the answers you got,Dont worry.You have come to a right place.
This Guide will give you a clear picture of WordPress and Why millions of sites powered by WordPress.
What is WordPress ?
The days are gone when we use to write a hundreds HTML codes to build a simple personal blog.WordPress is a PHP software which can be used to create a website without having knowledge about Programming.
In technical terms,WordPress is a opensource PHP software which helps to create a dynamic website.


An analogy can be made between WordPress and Windows OS (or any other OS) to understand WordPress in simple terms.
You don't need to have a knowledge about Programming inorder to use Windows but you still can view and edit Pictures,Videos and Documents. Similarly WordPress is a software which can be used to post and edit articles,Pictures,Videos etc without having knowledge how about it works.
We install softwares to enhance the functionality of Operating System,Similarly In wordPress we call these as Plugins.WordPress Plugins helps to extend the feature of WordPress without affecting the stability of the system.You have plugins for everything from embedding Videos,Creating galleries to making contact forms.
Most of the people dont likes the default Windows Wallpaper and Themes,So there are provisions for changing the look of your OS. Similarly,In WordPress we have provision for changing the look of the blog or website. These are called WordPress Themes,There are plenty of themes available for every kind of website,Some times they are free and sometimes you need to pay.
Is it Free ?
BIG Yes…WordPress is 100% Free and its is one of the most famous Opens Source Software.You can download and Install WordPress without any cost but WordPress plugins and Themes are not always FREE.
Whats is the Cost of using WordPress ?
As I said WordPress is a opensource software,So you dont need to pay for using it,but to install WordPress you need a Web Host.Web Host is a place where all your websites files will be stored online.
For beginners,Web Hosts like Hostgator and Bluehost is very cheap and reliable.Website with huge traffic should go for VPS/Dedicated hosting or Managed WordPress hosting.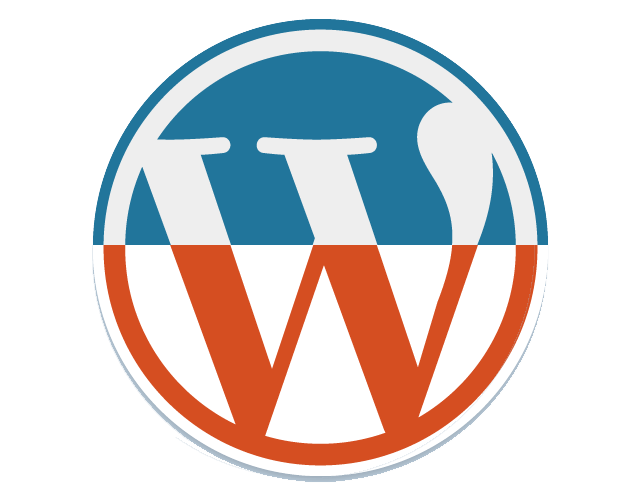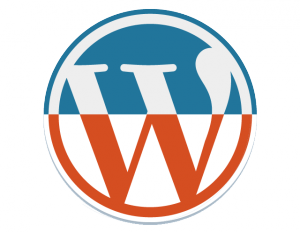 You can get Free WordPress blog at WordPress.com or Edublogs.org but there are plenty of restrictions with a free version,For example you can't use custom domain name (yoursite.com) and  You can't install Themes or Plugins from outside.
Though there are monthly plans which will lift those restrictions but it is still considered as costly then using Self hosted WordPress blog. The advantages of using WordPress.com is High Security and default optimization.If you go with self hosted WordPress then you need to do some ground work and thats why our How to Use WordPress guide is created for.
If your are still confused about which one to choose then read infographic by WPBeginner which clearly distinguishes WordPress.org and WordPress.com and also watch this video about WordPress.com vs WordPress.org.
7 reasons Why you need to use WordPress
Hope you are clear about WordPress now. So,lets discuss about seven concreate reasons to go with WordPress.
Open Source Software,which means FREE and Freedom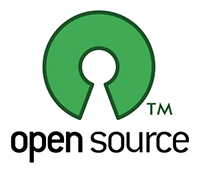 As I mentioned earlier, WordPress is a Opensource software which was first released on 2003,more than decade old. Opensource softwares are built by a community around the World than any particular person or a company.So very few chances are there to abandon the project (which is impossible as of now) or making it proprietary.
Opensource Software means tremendous community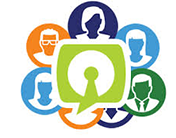 WordPres powers more than 15% of websites on Internet and in last few years WordPress saw a exponential growth interms of the users. So whenever you get a problem,You will also get solution from thousands of peoples and you won't be the only person who experienced the issue.
There are few places to get support like WordPress official Forum and WordPress StackExchange.In later guides you will read more about few more places to get WordPress help.
User Friendly
The success of WordPress is attributed due to its intuitive interface which is very easy to master.But that doesn't means that WordPress lacks features.In fact WordPress is one of the most advanced CMS out there but the creators took tremendous effort to make it very much usable.
Suits for all kinds of Websites
Wordpress is blogging platform when it was introduced,but now its is considered as a leading CMS.Thanks to custom post formats which made this breakthrough. presently many popular Tech blogs like Mashable,Tech Crunch and many others use WordPress.That explains WordPress ability to withstand high web traffic.
Themes and Plugins
There are plenty of Free and premium WordPress Themes and Plugins.From social sharing to selling products in your own website,WordPress got a plugins and themes to satisfy everyone.
SEO Benefits
WordPress is known for its good performance on Search engines.WordPress creators took great effort to integrate many SEO features like Categories,tags,Sending Pings etc.
Also there are free and premium SEO plugins like WordPress SEO by Yoast and SEOPressor which helps to optimize on page SEO and site wide SEO.
We will be talking more about WordPress SEO optimization in future guides.
No need to pay anyone
You dont need to hire others to install WordPress or to master the WordPress.The only cost is purchasing Web Host and Domain name.If you are serious about building a professional website/blog then you need to make small investments.
Next Guide in this series will discuss about purchasing right Web Host and installing WordPress.
And…Here it ends.
There are thousands of other questions about WordPress which I haven't answered in this guide for a sake making this guide comprehensive.Use comment form below to throw your thoughts about this guide and questions regarding WordPress.