Constant revenue is what makes bloggers alive.Though there are many ways to make money online,nothing can be more powerful than Affiliate marketing. Surely trafic plays a key role in making money but a right links in right place can be more effective than trafic and even with few visitors you can earn decently.
We all know Amazon is a Walmart of Internet and its a perfect place to start your Affiliate marketing experiments.They sell all kind of stuffs from software to Gadgets so your site niche wont be big problem at all.
1.Amazon officially runs a affilate program called Amazon Associates.So get yourself a Amazon associates account here.
You can search for products in Amazon associates web interace and link them to your articles manually or you can automatically place banners anywhere in posts.I prefer later method.
2.Install and activate a plugin called "Amazon Auto Links".
3.From WordPress Dashboard go to Settings >> Amazon Auto Links
4.You need to create a new Ad unit so fill out the settings like Ad unit placement and your affiliate ID.See screenshots below.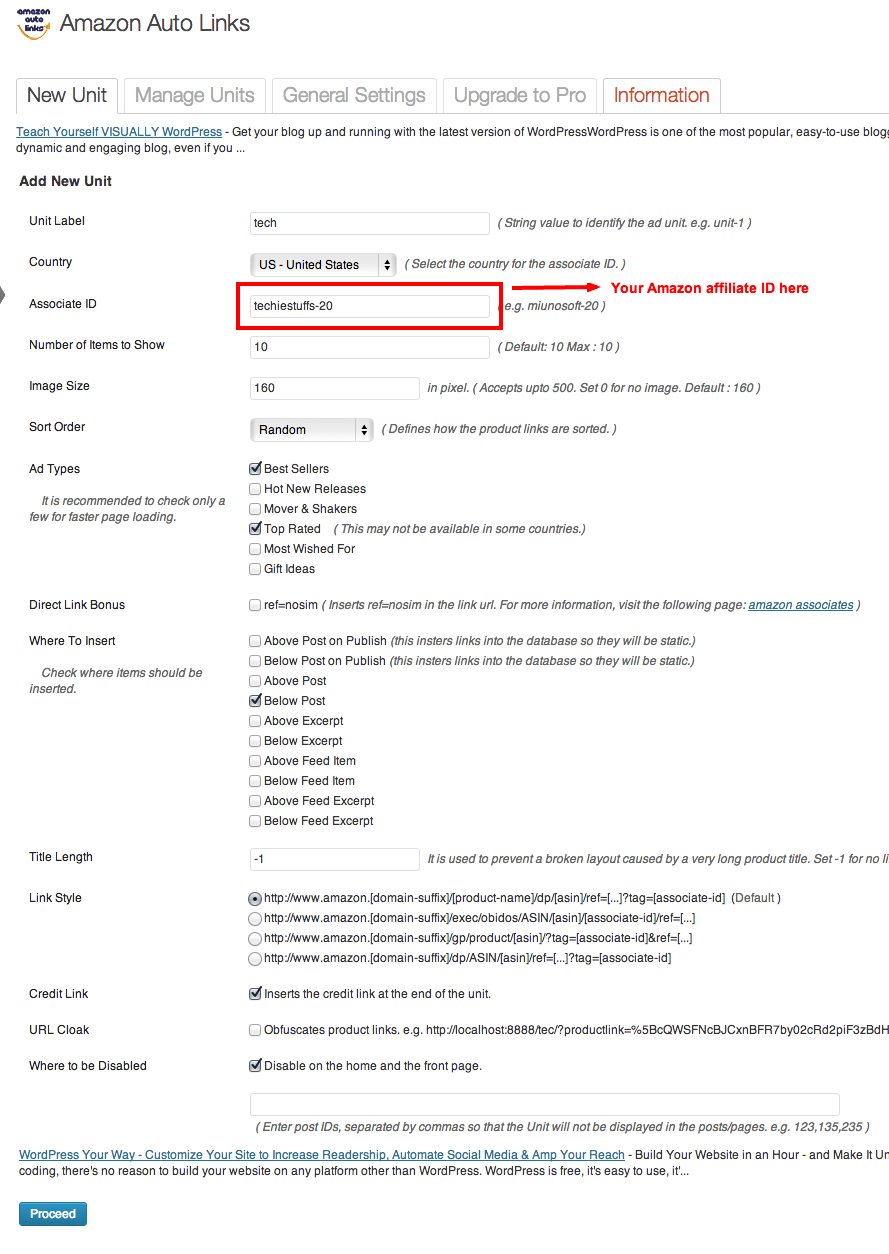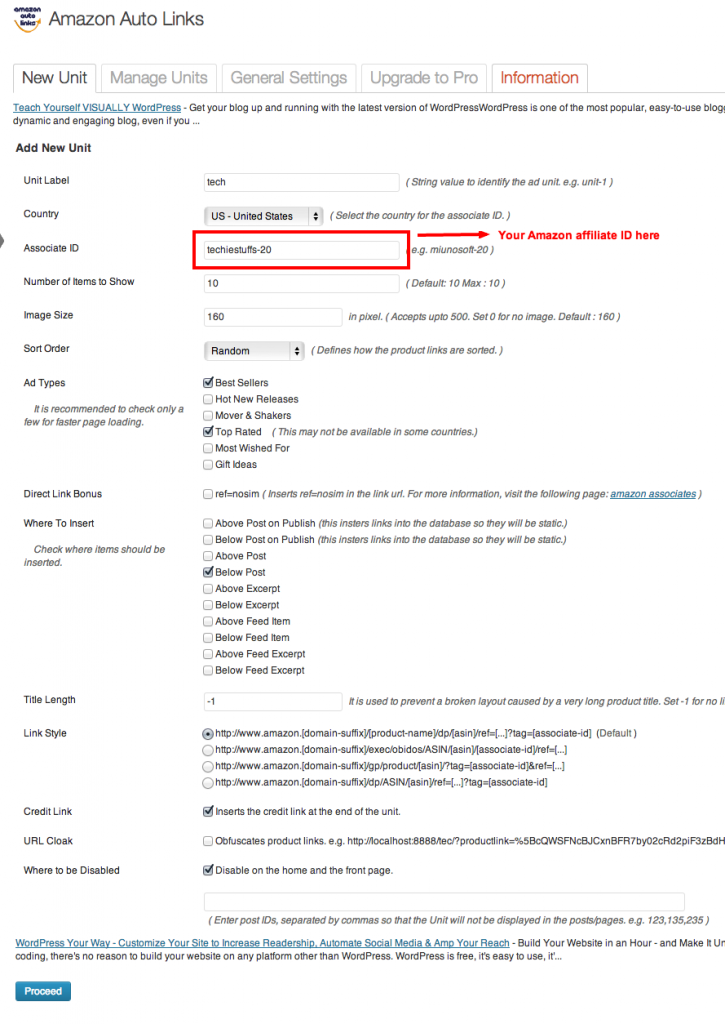 5. Onc you done click Proceed . Now you can select categories from left and add it by clicking on "Add Current Category" from right side top.You can add multiple categories also by clicking "Any Department" (left side) then again "select the category" and add it.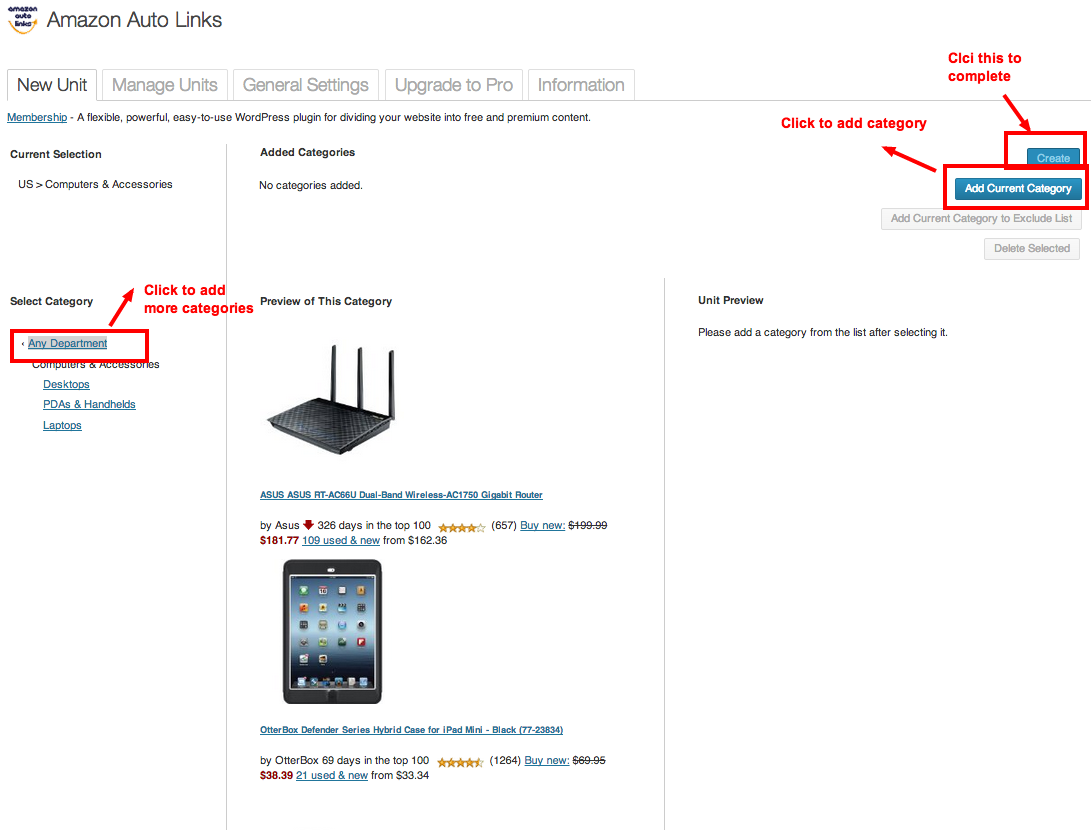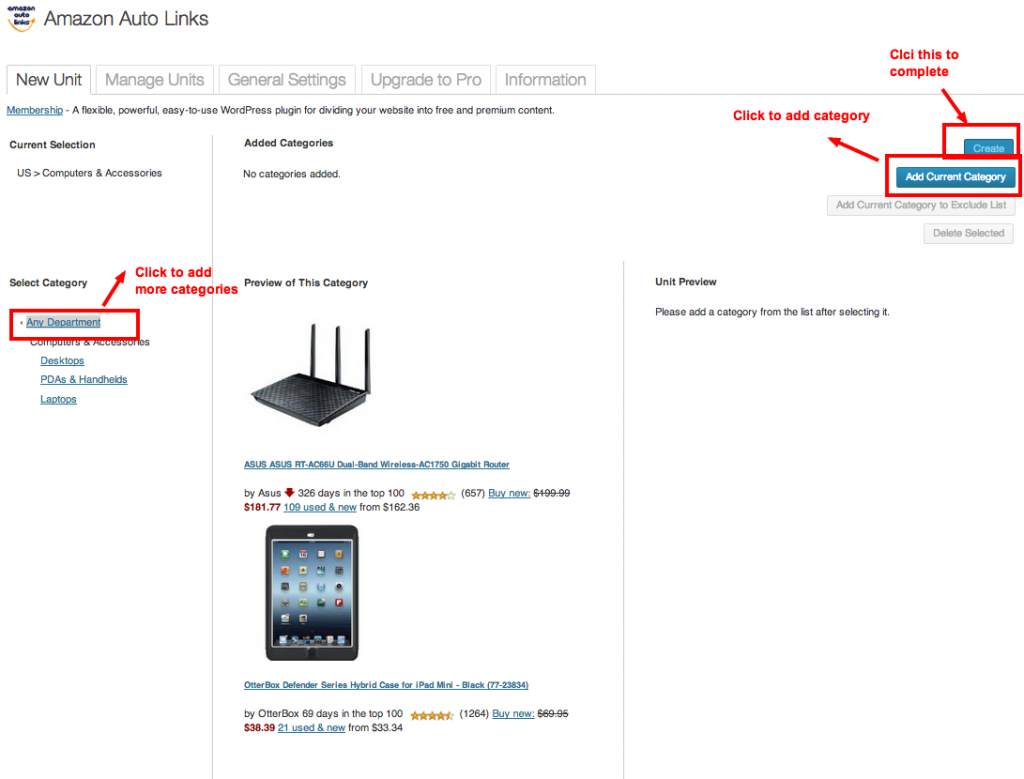 6. Once you selected all categories click on "Create" button.
Now check the posts,Affiliate banners will be automatically placed where you mentioned in settings.