Introduction – Temporarily Disabling a WordPress Website
Sometimes it is required to shutdown a website temporarily, most often for purposes of development. The owner of a small blog could probably just turn off their entire website, and turn it on again when development is complete. However, this surely is not an option if you own a large website, being it a blog or, much worse, a business or e-commerce site. In those cases, it would be necessary to tell customers that the platform will be online again and that it has been just disabled temporarily.
To disable a website is an operation that everyone must perform, soon or later. If you're lucky it will only be for development or regular maintenance. If you are not so lucky it may be the action you must take if your site gets hacked and it is required to show a "blank page" instead of the security problem.
As every WordPress user knows, there is always a plugin for a task, and this case is not an exception. However, keep in mind that installing too many plugins can slow your website and open security vulnerabilities.
Maintenance Mode and Coming Soon Plugin
If you own a business website, an e-commerce site, or you just want to disable your blog in a "professional" way, only disabling it is not a great choice. There are two options: maintenance mode and coming soon pages.
When Choosing Maintenance Mode Page
A maintenance mode page is used when there is a website running that require some maintenance, or any type of design adjustment. It is a temporary page telling the search engine not to index the website in that state.
When Choosing Coming Soon Page
A coming soon page is something you want when you are still working on the site, but you want to start sharing it and potentially get customers, just like the coming soon adverts in any sector, from physical stores to new movies and TV series. A coming soon page could display any kind of video or social media buttons. Normally, this is the best choice for new products or companies. The site gets indexed by search engines, so it is possible to start boosting your SEO.
Coming Soon Page & Maintenance Mode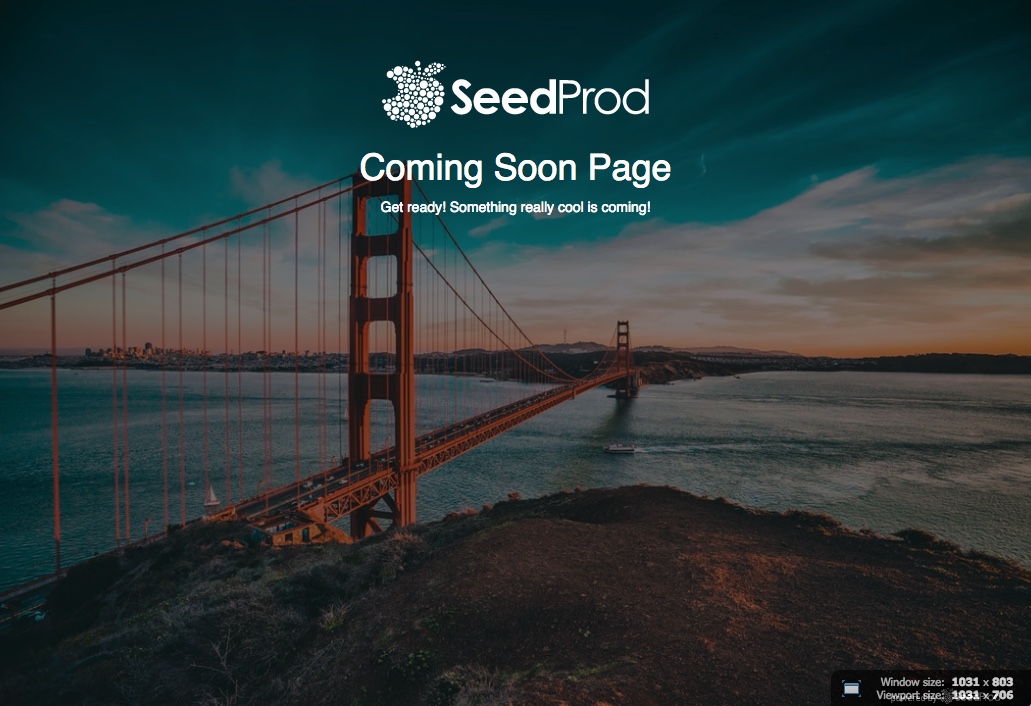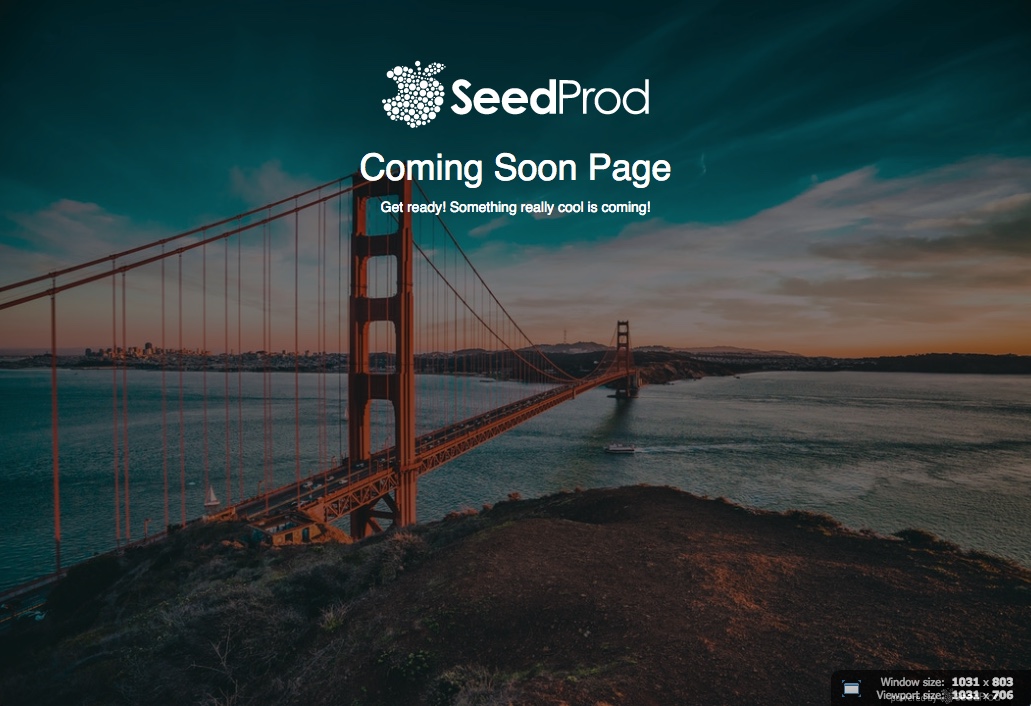 Although there are many plugins available, one of the best choices is Coming Soon Page & Maintenance Mode by SeedProd, which counts more the 400,000 active installs. It is available in free and Pro versions. For a business site, you probably would like to use the Pro version, which offers many features, like:
Secret link for your clients to view the upcoming website without logging in
Search Engine Optimized with customizable meta tags
Mobile Ready responsive design and layout
Maintenance Mode with Automatic Screenshot
Integrated Google and Typekit fonts
Full Browser Backgrounds option
Option to capture first and last name
Social Profiles & Social Sharing Buttons
MailChimp, AWeber, Get Response, Constant Contact and Campaign Monitor integration
Gravity Forms integration to collect info from visitors
Built-in referral system to keep track referrered subscribers and how many of those convert
Store Emails in the WordPress Database to export to any email service
Progress bar with automatic completion calculation
Google Analytics Support
Automatic Easy Updates
Shortcode Support
Option to enable template responsiveness
Option to control access by IP
Custom Footer Branding
Custom Favicon
Custom CSS Support
Import/Export Settings for backup or re-use purposes
Multisite Support
HTML5 & CSS3 which degrades gracefully for older browsers
Translation Ready i18n Support
Option to exclude specific URLs from displaying Coming Soon page
To install the plugin is just a question of minutes, and it is possible using the WordPress Dashboard: Go to Add New and search for Cooming Soon. When you find the plugin, just click on Install Now and activate it on the Plugin dashboard.
Conclusion
Now, you are ready start using the plugin and put your site in Maintenance Mode, or display a coming soon page if you are still working on it. As we said, it's just a matter of installing and using the plugin. Happy developing!