Nowadays Spams are not only an automated process anymore.These New world Spammers depends more than a machine,Yes they employ humans to spam your blog.
Mostly Low wage workers and students are recruited by these people to spread spam promoting their product and website.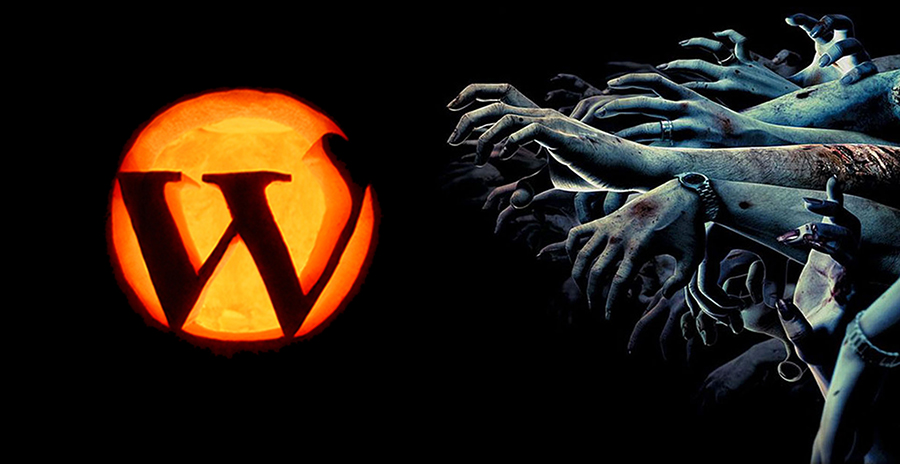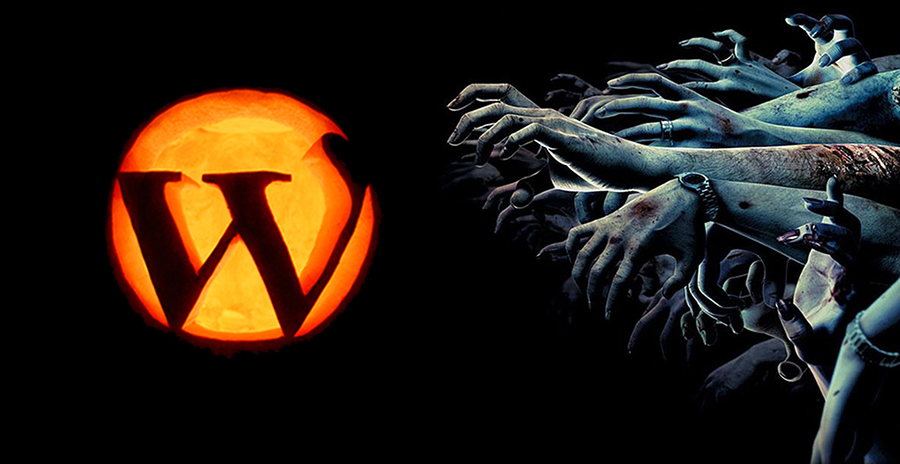 Why spammers spam ?
Spammers spreads spams through various techniques like blog commenting,forum posting and even by Guest blogging.
Their ultimate target is your readers…Yes your own blog readers.
Their aim is to sell their products by leaving spam comments in your posts.Ultimately Its not you..Its your readers who fall prey to them.
So in order to maintain your authority you need to dedicate some time to fight spams.
Getting backlink is a another reason to target bloggers like you and me,Since some of the blogs still support dofollow links in comments.
How to fight back ?
It is simple,just follow these four steps and your blog will be immune to 99.99% of web spams.
Believe me it only takes 10 minutes.
First I am starting with steps to fight spam comments
Lets fight back spam comments
Akismet is the best(ever) plugin available to fight spam comments.Infact my first action after installing my blog is to configure Akismet WordPress plugin which comes preinstalled with WordPress installation.
I am damn sure that,after installing Akismet your blog will be safe from 90% of the spam comments.
below you can see the Akismet stats for Techiestuffs blog.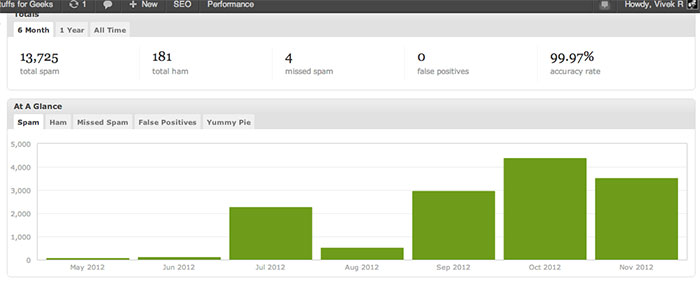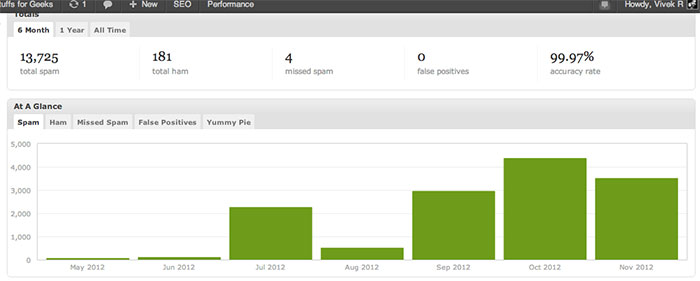 Read this is a detailed Guide to configure Akismet plugin.
Okay..90% of spams are gone now but How to tackle the remaining 10% ?
[mybox] Note : I have read numerous complaints about Akismet that it also blocks legitimate comments,In that case disable Akismet and follow the step given below [/mybox]
You need to add additional layer of security,That is done by the plugin called GASP(Growmap Anti Spambot Plugin).
GASP adds a checkbox below the comment box and user is required to confirm it before leaving comment.In some rare cases the spam bots might be able to bypass the check but in such case this plugin provides a option to generate new id for checkbox.
GASP stops almost 99% of the automated comment spams but it will only work on javascript enabled browsers(Enabled by default in most modern browsers)
[mybox] Note : I have read numerous complaints about Akismet that it also blocks legitimate comments,In that case disable Akismet and just enable GASP.[/mybox]
The last step is to Install a Plugin called Bad Behavior.This is an optional step,go for it if you receive spam even after implementing previous two steps.
This plugin will block spam ip address from accessing your contents.It also generate the stats about number of blocked attempts by spammers.


Lets fight back spam registrations
Spam user registrations are much annoying and also difficult to cleanup than spam comments.First step is to Switch it off user registration if you are not running membership based blog.
To reduce spam registration you need to install a plugin called SABRE.
SABRE is a acronym for Simple Anti Bot Registration Engine,by this plugin you can add Captcha to WordPress registration form.It also provides various other features like registration through Invitation,Banning users from Infected IP's etc.
Below you can checkout the blocked user registrations for Techiestuffs blog.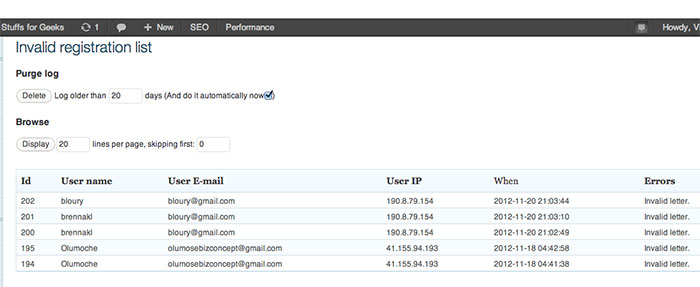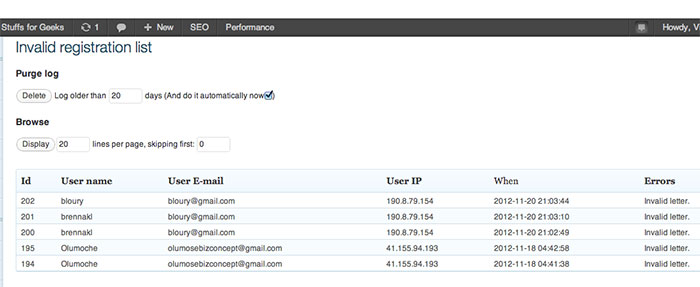 Check the site security
It is very essential to check your site security periodically in order to avoid hacker attacks.There are some premium plugins available for this task but I prefer Free plugins such as WP Security Scan.
Just activate the Plugin and initiate a security checkup.By doing so you will get a report mentioning the area where your website is weak interms of security.
Just Google about the problem reported in above step.You can also comment below this post about your problem to get solutions from our readers.
Once you complete this step, just disable the Plugin.
Update your blog regularly
Finally the most important step.
Update the WordPress and other plugins regularly,since latest update comes with security enhancements and additional features.
It is also recommended to uninstall the old plugins and Themes that you are not using anymore.This step will also account for a increase in your blog speed.
Are you ready to take these actions ?
Already you might have been implemented some of the above steps but make sure that you complete other steps too to build a spam free blog.If you are facing any difficulties or If you have something to share with us,Feel free to Use the comment box below.
If you found this post useful Please use social buttons below to share this content.You can also subscribe our Newsletter to stay updated with our posts.