Studiopress have announced a beta release of its next big update : Genesis Framework 2.0.There were many important features added and some bloated features are removed.
I have been playing with it in last few days and found it very interesting.Here is a summary of Genesis Framework 2.0 update
HTML 5 and CSS3 : Future of Web Designing
Genesis has been very quick to adapt latest web standards,For example most of the Genesis Child themes are now adapted Mobile responsive design.
Now with a single line of code,A child theme can utilize HTML 5 features
add_theme_support( 'genesis-html5′ );
Studiopress also promised that their future Genesis Child themes will use HTML5 markup.
Fresh New Look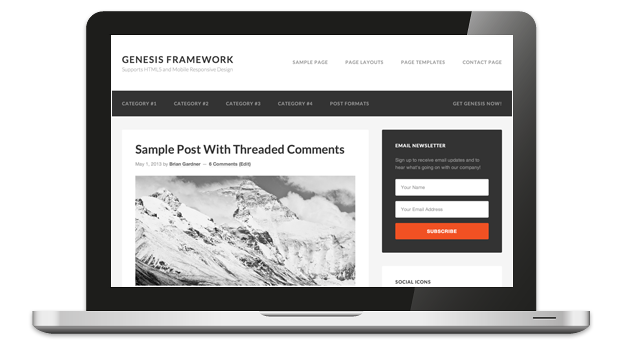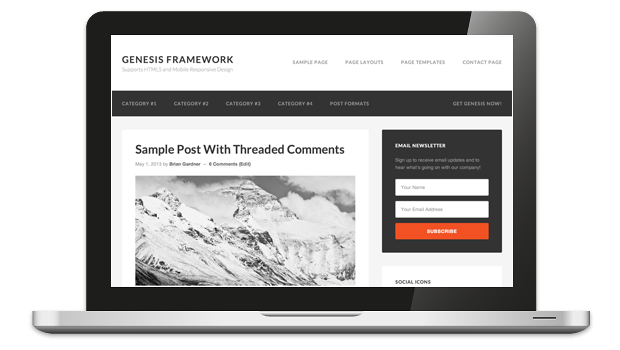 You know what,If you are using Genesis 2.0 then you many not like to use Minimal Genesis Child themes like Minimum, Metro or Prose.The best design Genesis Parent theme ever had.
Check out Genesis 2.0 Demo here
Mobile Responsive Design
Genesis already adapted Mobile responsive design for its child themes but now with this update they have adapted it fully.Here you can test the mobile responsive design of Genesis 2.
Turns more Search Engine friendly with Microdata
Microdata helps search engine crawlers and browsers to provide a richer browsing experience for users.That means Genesis got better with SEO and you also dont need to use inbuilt SEO options to take advantage of this feature.
You can check the working of microdate using Google Rich Snippets Tool.
Light and Fast
Developers have done a great work to reduce size of the theme and to increase the page speed. The major step they have taken is to depreciate many old features such as
Latest Tweets Widget
Enews widget
post templates Widget
fancy dropdowns
But that doesn't stop you from using these features.Here you can grab Free Plugins to add those features to Genesis 2.
Apart from that,they have also added few features to increase the page speed,Like
Admin CSS and Javascript are now minified.
Inline HTML comments have been removed to reduce page size.
When I checked the page speed with GTMetrix it resulted only 8 page requests..Blown up.
Thats not it,Here is list of updates they have carried out in this version
Better named loop hooks for HTML5.
Network Upgrade now upgrades the Genesis database for all sites in a network when running WordPress in multisite mode.
Widget classes are now coded in PHP5 format.
The Scripts option now has its own metabox when editing an entry. (Check Scripts box below the post ,It helps to track down individual pages with javascript )
Custom Post Type archive pages now have a settings page so you can control the output.
Genesis tracks displayed entry IDs so you can exclude entries from showing twice on a page.
Entries without titles now display a permalink after the post content.
Developers need not to worry about change in naming conventions of hooks,Here is an article published on that issue.This is what they say
if you're using Genesis without HTML5 activated, all the old hooks and markup work as before. Genesis 2.0 is 100% backward compatible.
How to get it
Studiopress strongly recommends that beta versions should not be used on production sites, but only for testing purposes.
There are two ways to get Genesis Framework 2 beta release
Install Genesis Beta Tester and it will give a notification about the new update
Login to Member Downloads.
So Thats it
I am really excited with this release…My final words are
[mybox]Genesis 2.0 is a Light,Fast,Responsive and More SEO Friendly Theme Framework ever[/mybox]
Check out Genesis 2.0 Demo here  and Purchase Genesis Framework Here.