Not all themes are created equal. WordPress themes that add agility, productivity, and speed to your website are crucial to its success. Don't believe me? Ask Uncle Google. Websites that load slowly will have to sacrifice luxury search engine real estate. Even more important than the design of your website, themes can decide how your audience finds you – or if they do at all.
Rest assured, there are thousands of WordPress themes available that will fit your individual style while remaining search engine friendly. For the responsiveness that you need and the design that you crave, you may have to pay. You can protect your wallet and up your website game by purchasing a WordPress theme from a reputable vendor.
Let's discuss where to buy the best WordPress themes on the internet today. I will also rate them from one to five, according to style options, price, and responsiveness. Here we go.
StudioPress – Rating:
(5 / 5)
StudioPress is a leader in WordPress themes, boasting "rock-solid security, blazing fast performance, and out-of-the-box SEO." Their designs are mobile-responsive, built to knock average themes out of the search engine park. Powered by their Genesis Framework, StudioPress offers only themes of the highest quality, using the most up-to-date foundation for your website.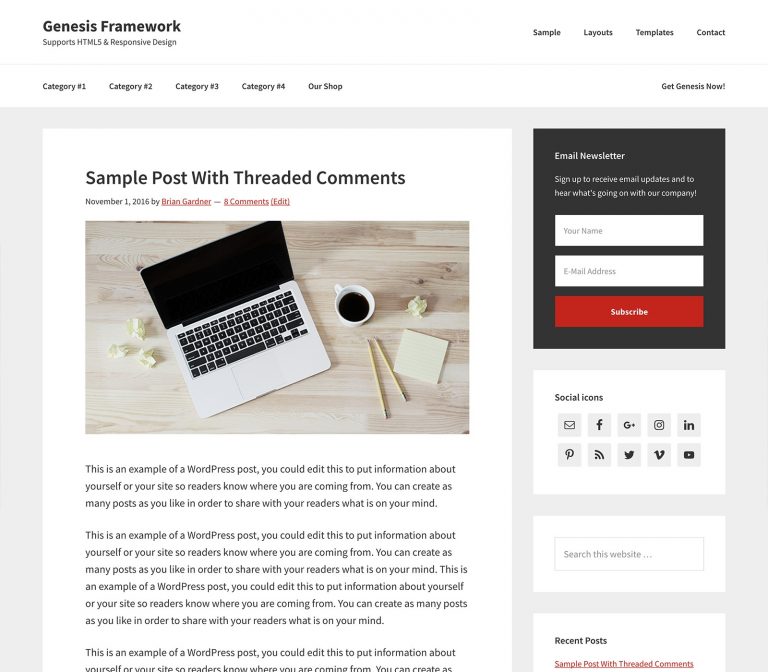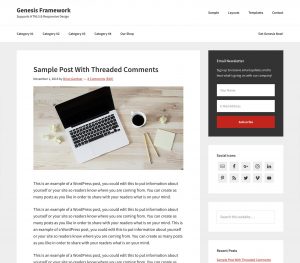 (Genesis Framework – StudioPress)
StudioPress offers many different theme options, including the Genesis Framework basic (pictured above) that starts at $59.95. The rest of the themes, all using Genesis as the foundation range in price up to $129.95. Each theme is customizable, down to the color scheme with some themes offering eCommerce options built-in.
StudioPress themes come with instant access, detailed tutorials, and unlimited updates for your theme. They also offer a per theme price as well as a suite price for all themes, perfect for developers. Because of their many options (without being overwhelming), great price points and their build for responsiveness, StudioPress rates a 5 on the scale.
Elegant Themes – Rating:
(4.5 / 5)
Next on the list is Elegant Themes, offering many options to boost your theme to a whole new level. Elegant Themes uses a visually stunning "drag and drop" customization method for their themes, thanks to their visual page builder, Divi. With their themes, you can also purchase state of the art plugins, including Bloom for lead generation and Monarch for growing your social following.
As mentioned, Divi, their flagship theme is the most widely used premium WordPress theme in the world. You do not need to touch any code and try to configure a ton of plugins. Divi does that for you.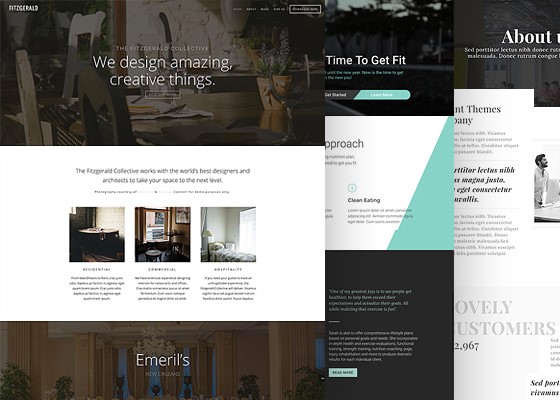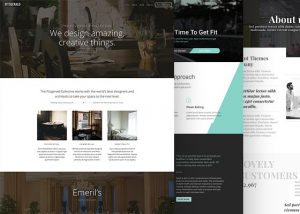 Elegant Themes pricing model allows you to purchase a yearly access for $89.00 or a lifetime access for $249.00. This structure gives you access to all themes, all plugins, updates, support, and unlimited website usage. Currently, you cannot purchase a single theme from Elegant Themes, which may or may not be a deal breaker, depending on your needs.
All their themes are responsive, made for speed and SEO optimized to boot. For this and their many style options, they are an amazing choice for a dreamy theme. However, for the inability to purchase just one theme for your needs, I rate Elegant Themes a 4.5 out of 5. Are you indecisive when it comes to design? I get it. One price for all themes might be a great option for you.
Rocket Theme – Rating:
(4 / 5)
Built for the budget, without sacrificing quality, Rocket Theme strives to offer a ton of style options that are easily customizable and responsive. Much like their competition, they offer plugins that work exclusively with their themes, creating the full package for your website. Each available theme was built to be "easily modified to fit virtually any blog, portfolio, or corporate site."
Rocket Theme uses the popular Gantry framework for their themes, giving you access to customization without touching the code.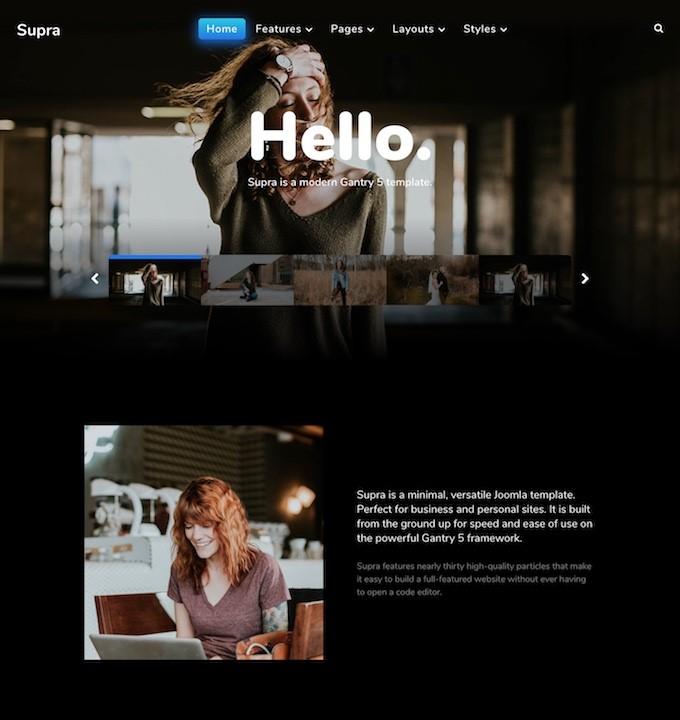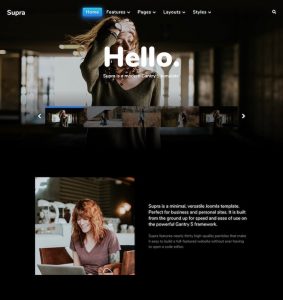 Once again. Rocket Theme uses a "purchase all or none" pricing option. The options start at $59.00 for a three-month membership with one site license allowance. All four plans increase from there, up to $349.00 for a twelve-month membership with unlimited site licenses.
Rocket Theme also offers a ton of options that can be a bit overwhelming to search through to find what speaks to you. If you are looking to get your website off the ground quickly, a vendor with fewer design options may be best.
Rocket Theme's many style options mixed with confusing membership plans can be a bit overwhelming for the beginner WordPress user. However, their mobile responsiveness is superb, and the customization options are many. All things considered, Rocket Theme earns a 4 in today's ratings.
Out of the three vendors discussed today, I am sure you will find exactly the design you are looking for. Whether you are a photographer, a lifestyle blogger, or have a soapbox that is larger than life, these themes will give your WordPress website a boost, both in design and in the search engines. Happy WordPressin'!