Useful WordPress Resources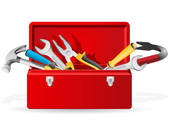 We become what we behold. We shape our tools and then our tools shape us.
by Marshall McLuhan 
Tools are essential things to make us more productive and efficient.Here at WPStuffs we use several tools,plugins and services which simply makes us better.
Services and Tools


WordPress
WordPress is a opensource blogging platform which currently powers more than 15% of websites on Internet.Of course this website is all about this amazing blogging tool.
I was once stuck with slow and unreliable shared hosting provider which often fails to withstand high traffic. Now my site runs on Digital ocean for as low as $5/month (Comparable with shared hosting) but yet can withstand very high traffic, thanks to Nginx+Ubuntu webserver.


WPStuffs runs on Genesis framework (Balanced Child theme),It offers very high customizability and speed.We are outperforming many websites on search engine with this simplistic and most SEO friendly WordPress theme framework.
WP types toolset is immensely helpful to make WordPress based CMS without messing up with too much PHP code. Creating and styling custom post and taxonomy types are as easy as drag and drop, Some part of this website like theme portfolio and coupon sections are powered by this same plugin.