It's quiet obvious practice to open a external link in new tab to avoid readers leaving your blog.This can be easily accomplished in post body by adding target="_blank" or by via WordPress HTML text Editor but most of the people struggle to get it done with WordPress Menu.
In this post I am going to show how to open a external link in WordPress Menu to new tab.
You dont need any plugin,you just need to enable the hidden WordPress feature.
1. Go to WordPress Menu option. ( Dashboard >> Appearance >>Menus )

2. Click Screen option which will be located on top right corner.
3. Tick the option "Link Target" and close the screen option.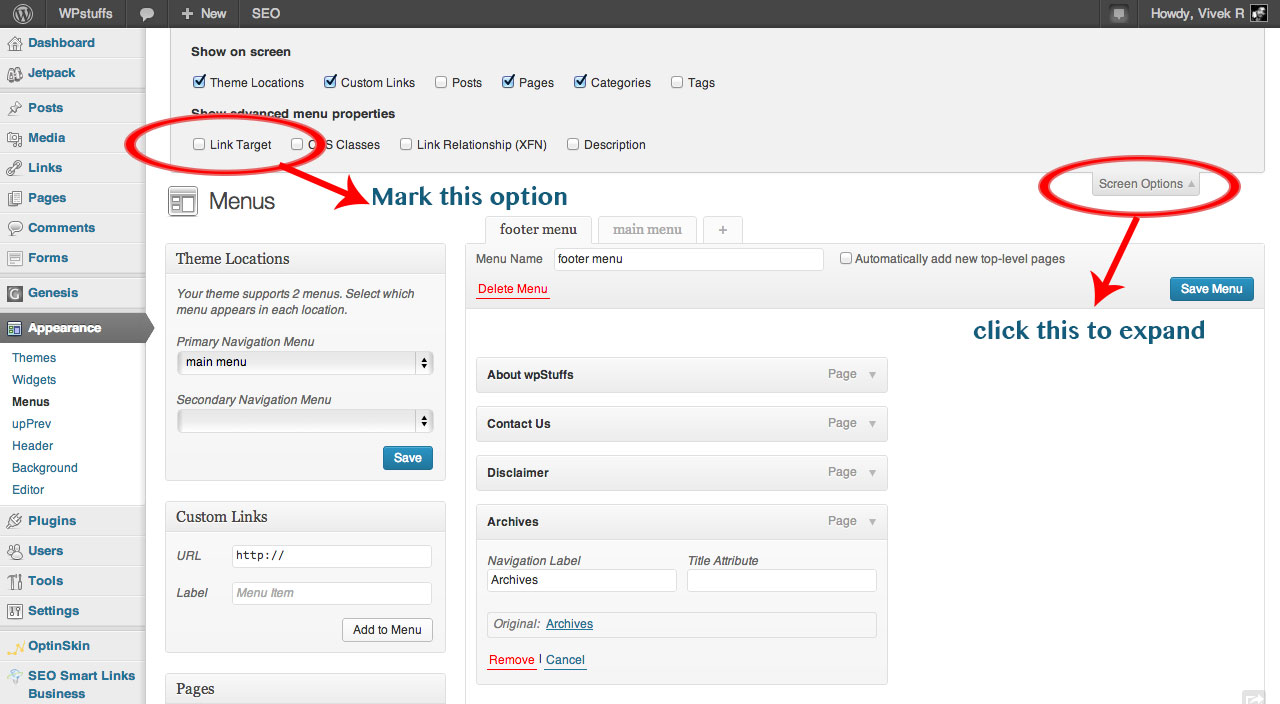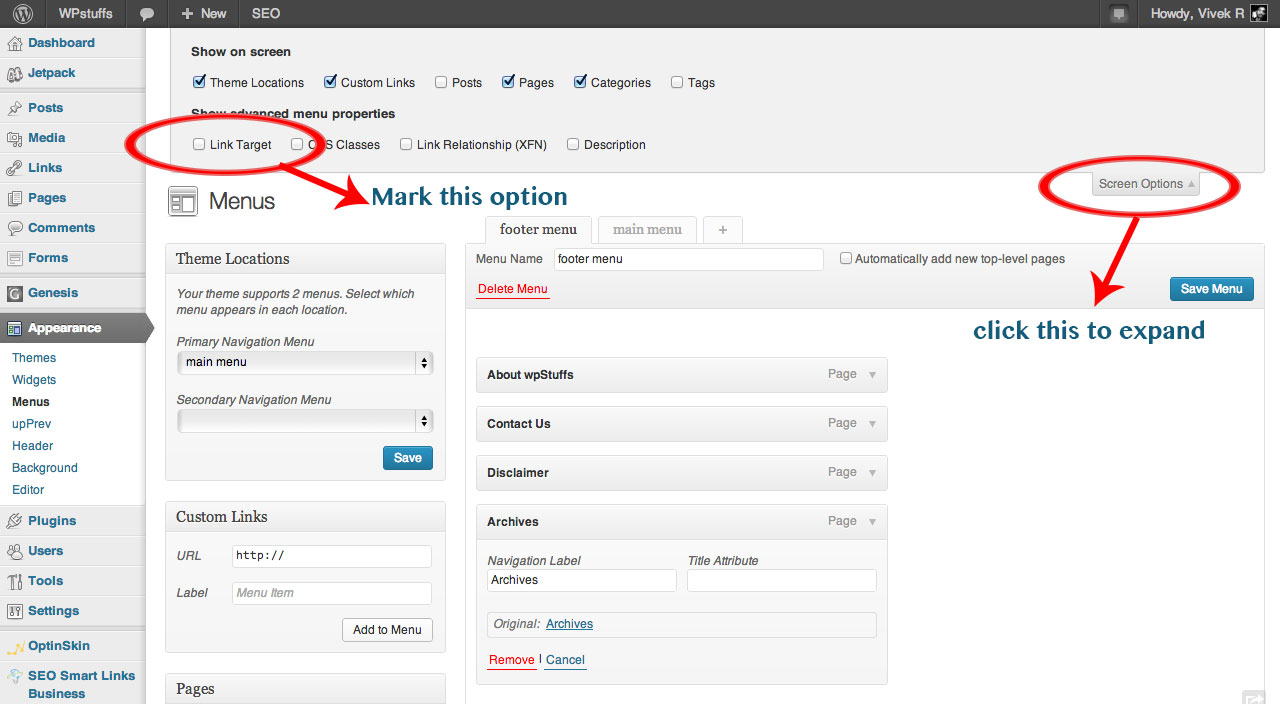 4. Now when you expand the WordPress menu link you get the option "Open link in a new window/tab".Tick this option if you want to open it in a new tab.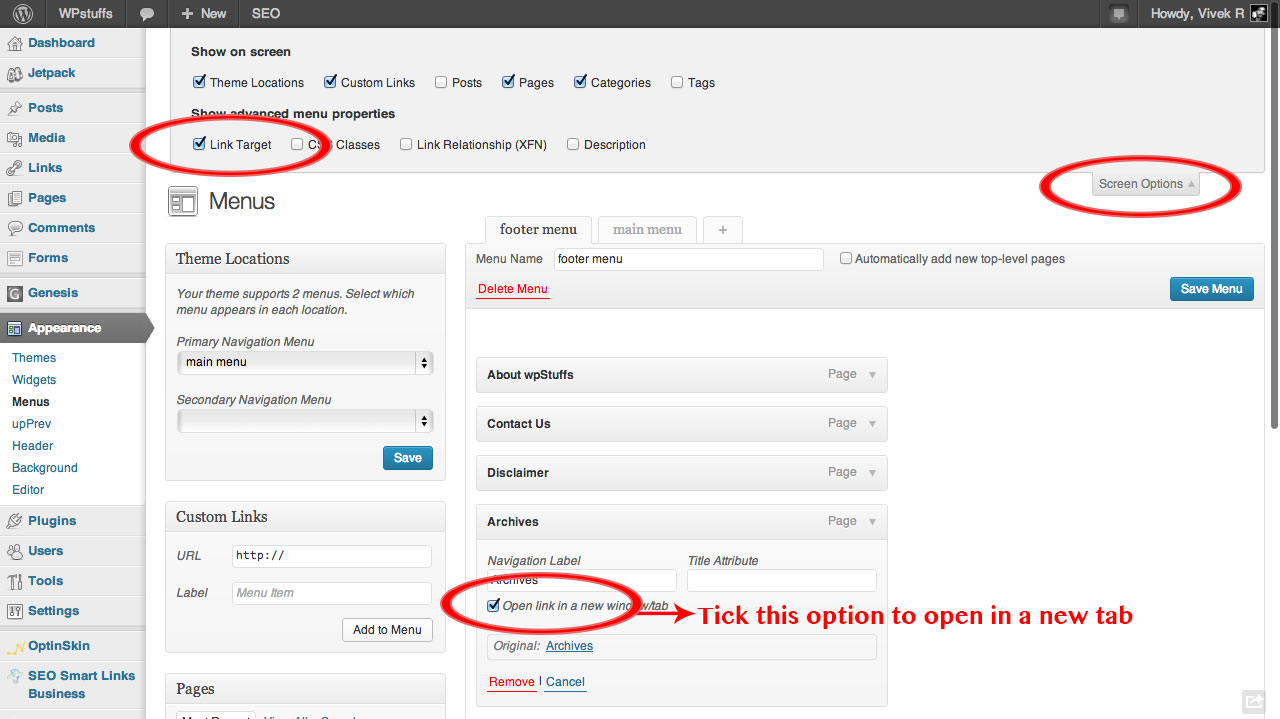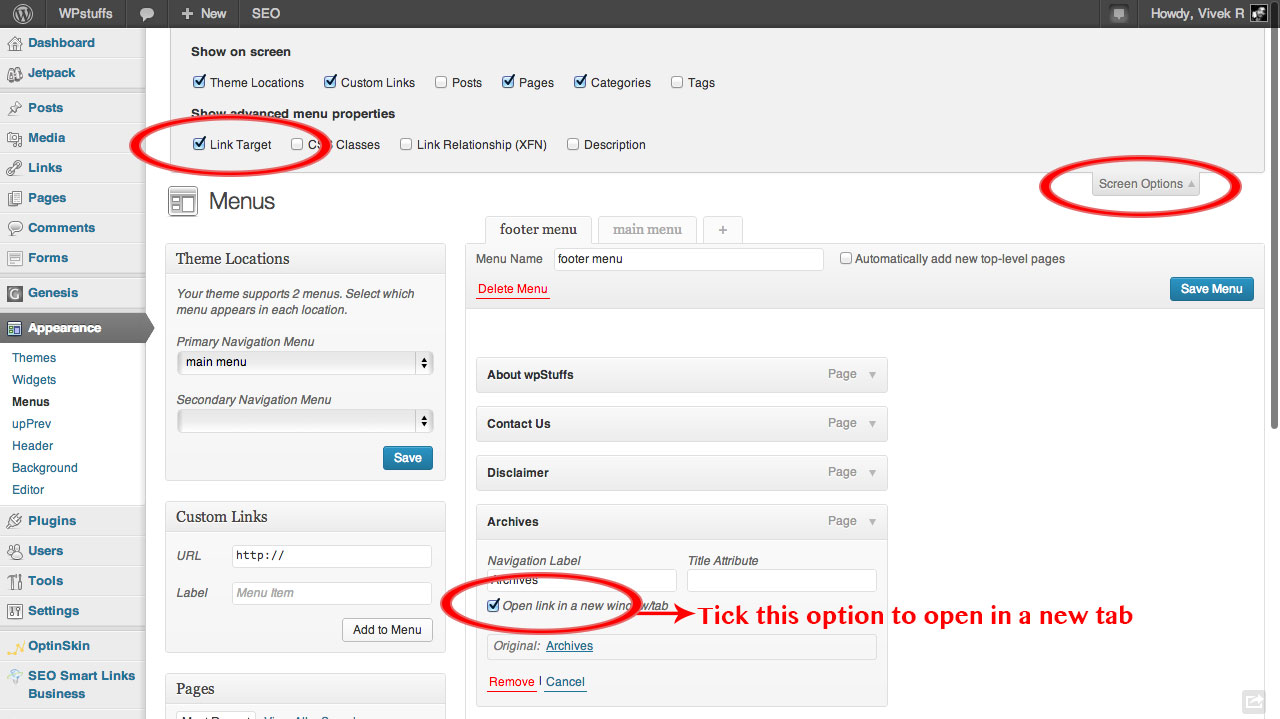 5. Now test your WordPress menu.
I hope this small tip might helped you,Feel free to share your Opinions rearding this article.
Subscribe our Newsletter below to get latest WordPress Stuffs Landed on your Mailbox.