In my previous articles I have covered the Installation of WordPress and Webserver on PC and Mac,In which I also emphasized the importance of WordPress Installation on your local computer.
Now with a just a single click,you can install WordPress from your Mac App store.
Thanks to BitNami which built this complete server stack for installing WordPress on Mac.The statck contains Apache Webserver,Mysql database,PHP and PHPMyAdmin for managing database from your browser.
After the Installation you need to start the Mysql and Apache.It will take you to the WordPress installed on your default browser.Note that the default username for accessing the Administrator account is "user" and Password the is "BitNami".
Here is a screenshot of Mac App store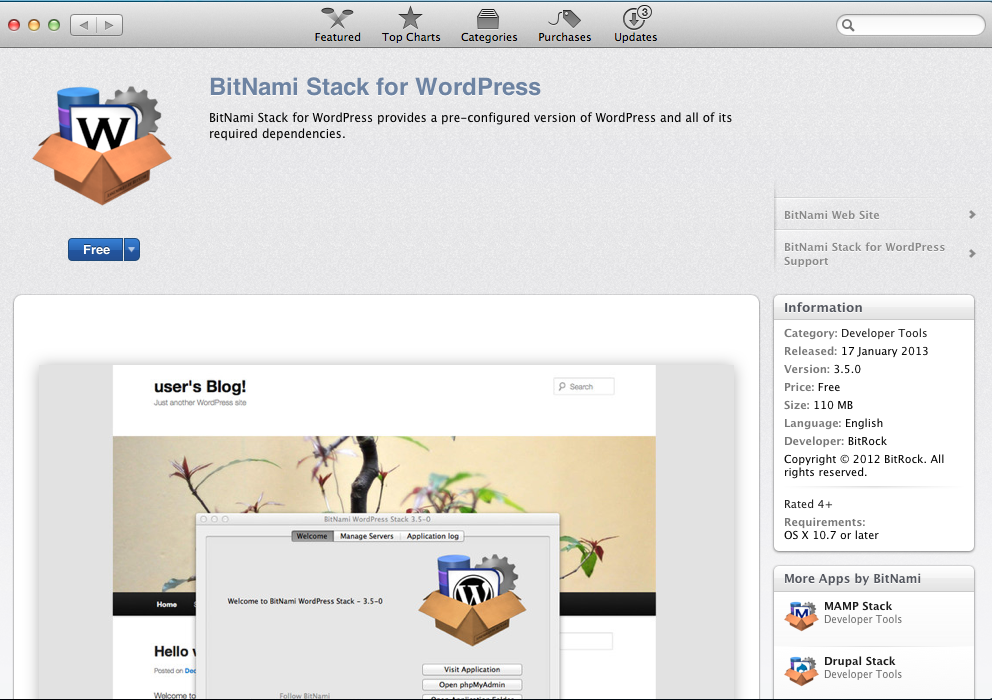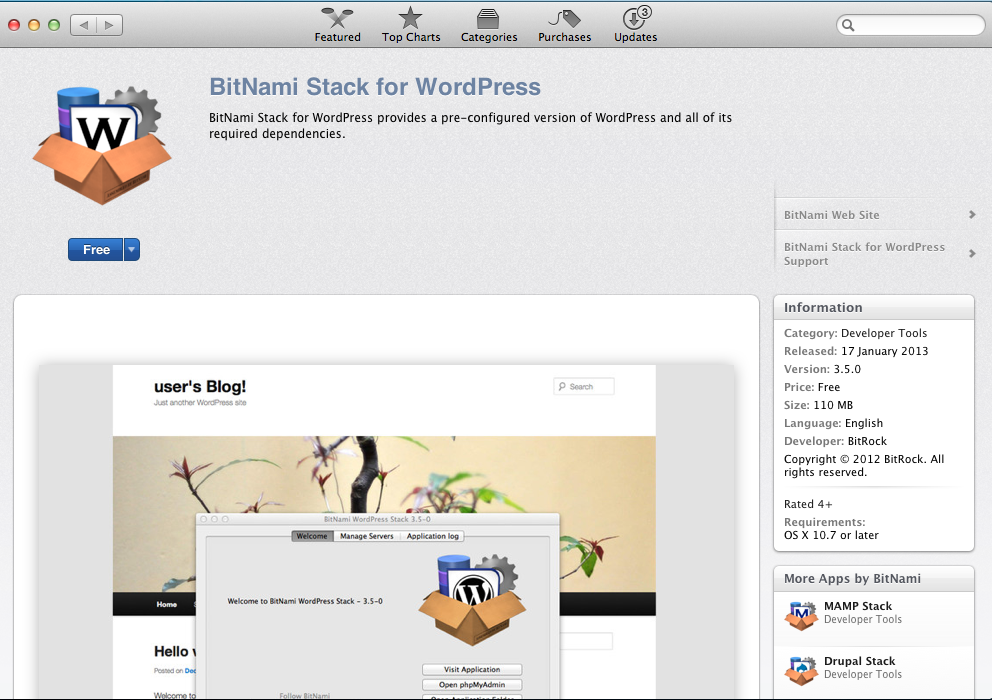 [mybox]Here is a Mac App Store Download Link of WordPress Stack[/mybox]
The stack is of 110 MB and it is completely FREE of cost.
You can also Download the stack as a Mac Installer (.dmg).BitNami also maintains the WordPress stack installer for other Operating systems such as Linux and Windows and Stack for other popular CMS such as Drupal,Joomla and Moodle.