Sometimes you aren't patient enough to wait for the stable release of WordPress and want to try out as early as possible.For example I was very desperate to try out WordPress 3.6 because Twenty Thirteen WordPress theme is to be shipped along with WordPress 3.6 release.
I dont wanted to carryout new installation,Instead I upgraded my personal blog to WordPress 3.6.The process was very simpler than you imagine.
1. First backup your WordPress Installation using plugins like Backupbuddy or manually take backup of Database and WordPress files.
2. Install WordPress plugin called "WordPress Beta Tester"
3. After the activation,From WordPress Dashboard go to Tools >> Beta Testing
4. You have two options,Select the first one "Point release nightlies" in upgrade to stable releases which is tested fully but a this point you need to choose the other option "leeding edge nightlies" to try out WordPress 3.6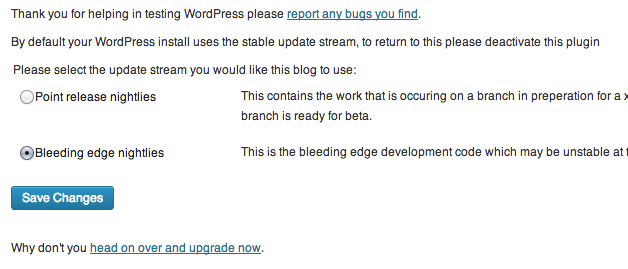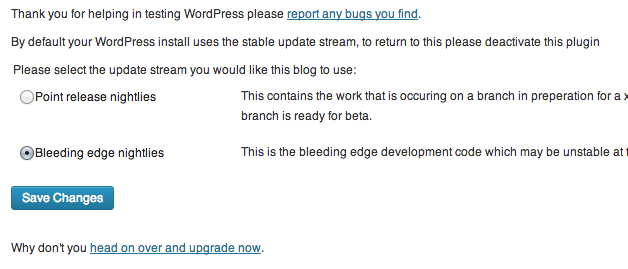 5. Now got Dashboard >> Updates and you can see notification for new updates.Click on "Update Now" button to upgrade your WordPress.



6. To check the WordPress version currently installed.Look at bottom right corner of the Updates settings.(Same window as in previous).


Thats it..Continue your experiment with new WordPress.
Bonus Fact : Go to Themes settings, Twenty Thirteen WordPress Theme awaits you.