Nowadays bloggers give attractive freebies such as Ebooks and podcasts,which attracts the crowd and ultimately increase the email list subscribers.
For Managing these kind of digital downloads we can employ some awesome WordPress plugins which can make the life easier.
WordPress Download Manager


Best of its kind with huge list of power packed features like Password Protection,simple download counter,access levels based on user roles, shortcodes for easy download etc.
Must have plugin if you are managing too many digital files. [ Download Here ]
Easy Digital Downloads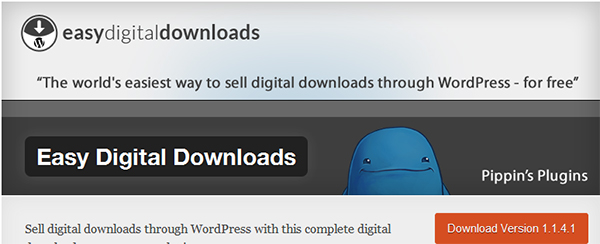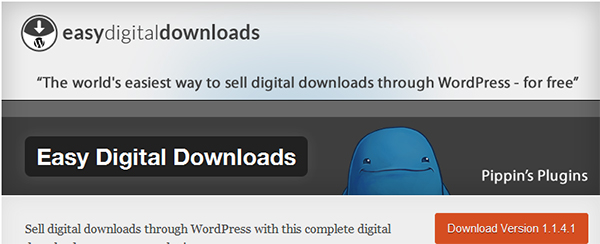 A plugin which helps you to make money through your digital files.Now to sell your digital files you dont need to run behind websites like E-junkie.
It offers most of the features that any premium E-commerce script offers.some of the features are Integrated Paypal Gateways,Payment history,Digital cart and promotional code feature.
A Must have plugin if you are serious about selling your digital files. [ Download Here ]
Simple Download Monitor
A lightweight plugin to track the download counts.You need to manually create a downloads directory though FTP and It acts as a counter for files uploaded in that directory.  [ Download Here ]
Combo of  WP Document Revisions and Simple Downloads


The former plugin will help you manage the documents of any kind with features like document revisions and access based downloads.The later plugin will add some extra layer of features like simple download counter,download icon and additional widgets.  [ Download Here  + Download Here  ]
SS Downloads
This plugin is very useful for capturing emails of the users in exchange with your digital downloads.The plugin is very simple to use you just need to embed a short code where you will be giving a download url of the file.  [ Download Here ]
WP-Filebase Download Manager


This plugin will impress you with its unique capabilities like reading ID3 tags from digital files such as MP3 files and some popular image formats like JPEG.It also has features like Hot link protection and setting bandwidth limits.  
[ Download Here ]
Download Manager MS
Just another WordPress plugin for managing digital downloads.  [ Download Here ]
Bottom Line
Now its entirely upto you to select the plugin which suits your needs.Remember that there is no point in going with feature rich plugins if your needs are too simple.