WordPress is one of the easiest CMS or blogging platform to install and manage.By default WordPress comes with few plugins and Themes like Hello dolly, Akismet and Twenty X theme series.So you need to spend some more time to install and configure custom plugins and themes,Which apparently takes more then 5 minutes that promised by WordPress Team.
WPRoller introduces a simple but very useful concept.WPRoller helps to create a custom WordPress bundle with essential WordPress Plugins and Themes pre-installed.
The process is simple,You need to select the set of plugins and themes that you want to install.Then click on "Roll it Up!" to get your custom WordPress ZIP file.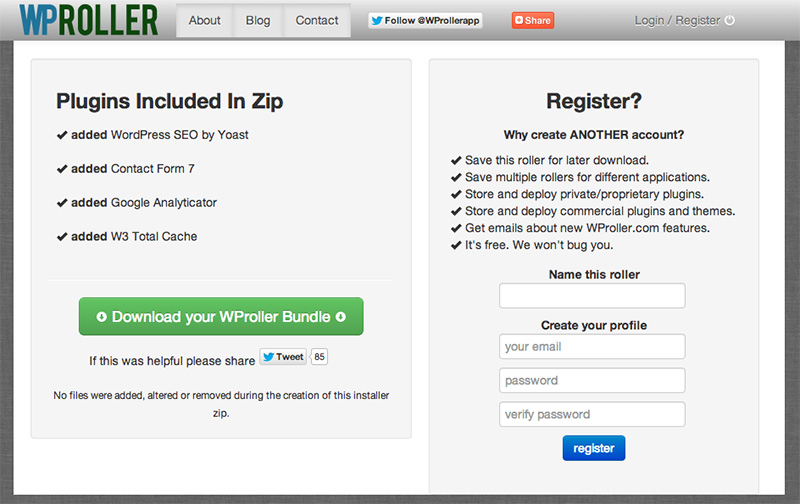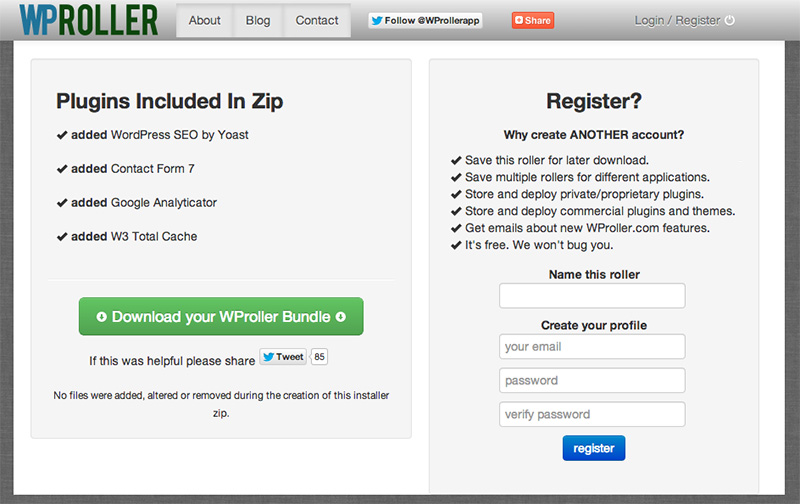 The plugins and themes are categorized for easy navigation.The lastest version of WordPress will be selected by default but you can also switch to latest nightly builds.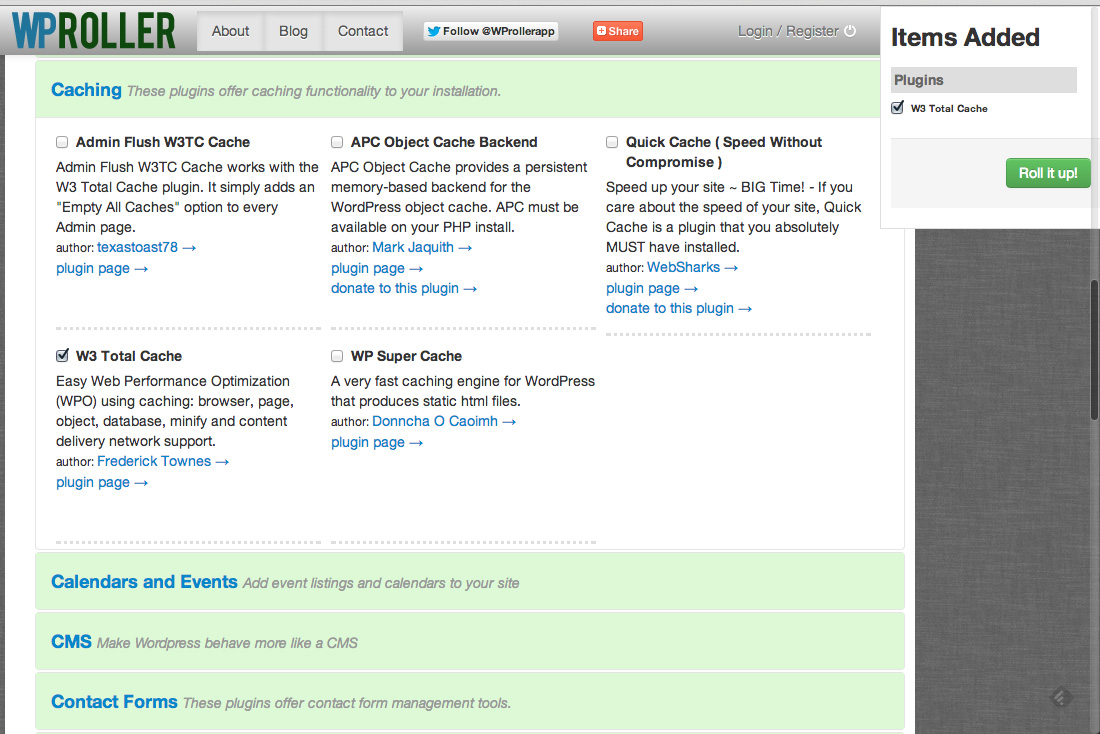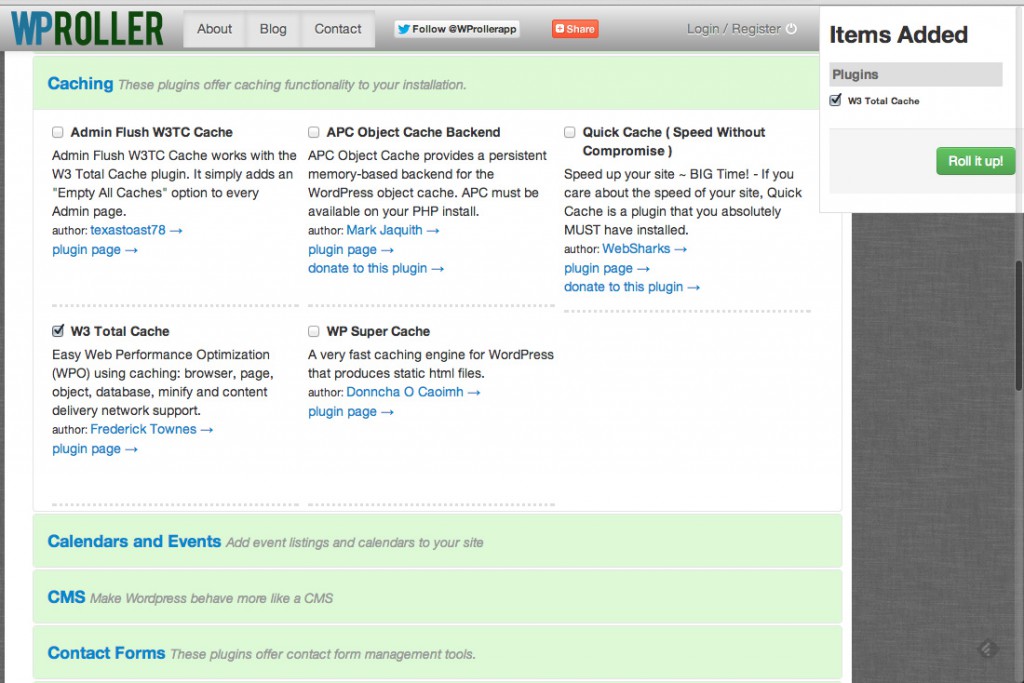 This service is free and you can also get a new account which offers several other features like
You can create and save the multiple bundle for later download
You can also include Premium Plugins and Themes
WPRoller is pretty young,So we can expect lot of add on features in near future.