From now on you can find a new section on WPStuffs called  "All you need to know about".In this section I will be sharing in depth articles covering the basics of WordPress. In first episode of its kind I would like to start with one of the underrated WordPress feature called post revisions.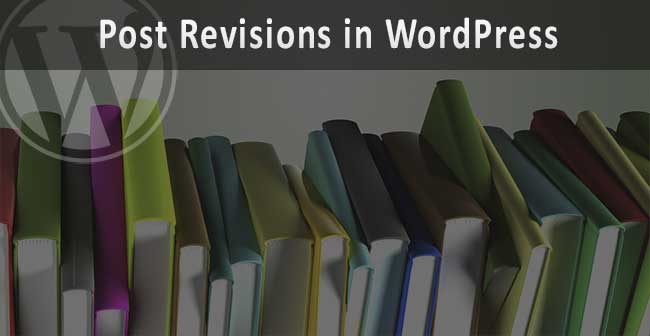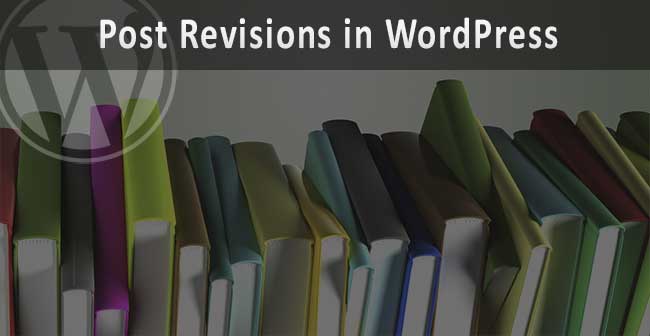 Most of the bloggers who use WordPress knows that there exist some feature called post revisions in WordPress but they do not care about learning about this amazing feature of WordPress.This article aims to educate you about WordPress post revisions and some cool tips to leverage the power of post revisions.
What are post revisions ?
While creating a new post or page in WordPress,every time you hit Save Draft or Update button,a new copy of the post will be saved along with time-strap instead of replacing the previous one. So if you save your content 10 times while publishing it then you will get a 10 different copies of the post and the latest revision will the be one you are currently editing.
In simple words,post revisions are like periodic backups for your individual posts.
This is the same principle behind Wikipedia collaborative editing,Even some body makes a drastic change in a content,any user can easily revert back to its previous state.It's more or like Time travel.
Is it useful ?
Yes,It is.In fact post revisions are one of the most underrated feature of WordPress. Lets imagine that you felt asleep and mistakenly deleted a paragraph in a post and saved it.The very next morning you came to know about it,What can you do ? well here comes the post revisions to rescue.
How to restore a post revision ?
Its one of the simplest WordPress feature to understand,Lets learn how to revert back to previous copy of the post and restore the deleted paragraph that we discussed previously. 1.First step is to enable the display of post revisions via "screen options". Screen options will be located in top right corner of the post/page.Click on it and it will expand.In a expanded interface you can see option to enable post revisions.Make sure that it is checked. [see the screenshot below]
2.Now scroll down to the end of the post/page.You will get to see the list of post revisions created for a current post/page.
3.Click on the post revision you wish to restore.You can see the contents of the particular post revision after clicking the post revision. Now if you want to restore it then click on restore option which is located besides the post revision. [see the screenshot below]
4.You can also compare two post versions before restoring.In below screenshot the red colored sections are deleted contents and green colored sections are newly added contents.
Maximum number of post revisions that can be stored
If your blog is hosted on WordPress.com then maximum of 25 post revisions will be stored,after that the old copy will be replaced by new copy. If you have self hosted WordPress blog then there is no limit for post revisions,You can store as many post revisions you want to store but as the number of revision increases your database size also increases. Increasing database size doesn't affect your blog speed but it becomes very difficult to take a backup of your blog's database.So It is best practice to limit the maximum number of post revisions to avoid those problems.
Limiting the maximum number of post revisions ?
You can disable or limit number of post revisions manually by adding single line of code in wp-config.php.For more details you can refer my previous article : How to set Maximum number of Post Revisions without using a Plugin. [mybox]I strongly recommend to set post revisions limit according to your posting style.Generally keeping 3-5 post revisions are good for standard blogs. [/mybox]
Plugins for managing Post Revisions
There are plenty of plugins available for managing post revisions.Some of them are
The End
Yes,you hit the rock bottom.I thank you for reading this article to this end.If you have any queries,connect with me though comment form below. You can Subscribe our Newsletter to get notified about our new article.if you found this article useful,Please share it to your social circles.