While WordPress doesn't have its own dedicated coding language (it runs on PHP), WordPress development is considered a skill in its own right (not all PHP developers know the ins and outs of a WordPress install). In fact, WordPress development jobs are always in high demand, because 20% of all websites on the Internet run on WordPress. If you're interested in learning more about WordPress development, check out the list of available courses below:
1. Treehouse WordPress Development Track


This WordPress course from Treehouse will provide you with a solid WP foundation and then build upon it. Not only will you learn the basics, but in later lessons you'll get into how to develop a WordPress site locally on your machine, how to build a theme from scratch, how to build a plugin, how to optimize your WP site's SEO, and how to integrate your WP with a responsive front-end framework like Bootstrap. After finishing this course, you should know everything you'll need to create a functional and effective WP site.
2. Udemy


Udemy offers several different WordPress courses, each geared towards a different specialty. There's WordPress for Business, WordPress for Maintenance, WordPress for Beginners, and many more. They offer courses that could cover everything you could ever want to know about WordPress, from initial development to actually running a successful WordPress site.
3. Lynda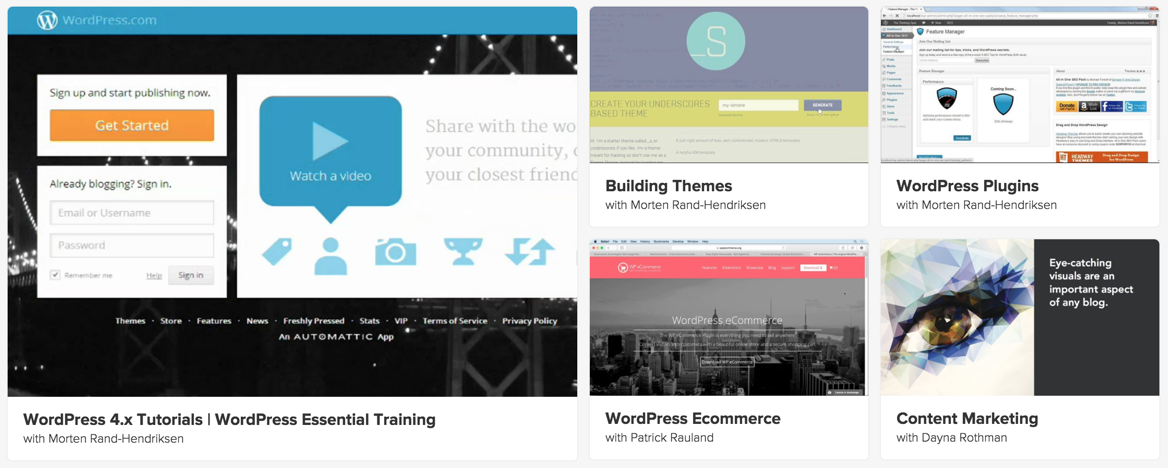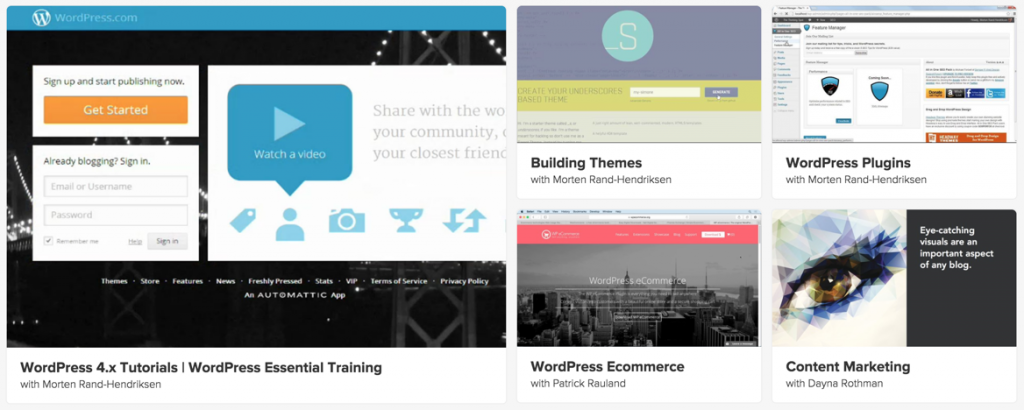 Lynda, a learning platform owned by LinkedIn, has a similar course structure to Udemy. Lynda offers many different WordPress courses, all concerning a specific WordPress specialty. With Lynda's courses, you can learn how to create a theme or plugin from scratch, how to market your blog to build traffic, how to use your WordPress site as an commerce platform, and much more.