In last article of How to Use WordPress Series,we took Overview of WordPress and why anybody should choose WordPress,More precisely why Self hosted WordPress.
In this post we will discuss more about Self hosted WordPress and How to choose a perfect WordPress hosting package.
What is Self hosted WordPress ?
As we discussed in previous post,WordPress is merely a blogging software which can be installed on any web server. A self hosted WordPress is a term referred to installing WordPress blogging software on your own web server.
Well,Webservers are very costly and its very difficult to maintain,So everyone canot afford own web server.This is where Hosting companies comes into play.
Hosting companies establishes and maintains several web servers which can be bought (lease) based on monthly or yearly subscription.
Now you might ask how it helps to decrease the cost ? Well,You are not the only one who is going to use the web server,A single Web server will be shared by many bloggers like you.This type of hosting is referred as Shared Web Hosting.
Now you know what is Web Hosting,Lets discuss How to choose a perfect web hosting package for you.
WordPress Requirements
Every software has some hardware and software specifications which is ideal to run,Here is a couple of specifications to run WordPress
If you do not understand, Dont worry. Most of the web hosts supports these requirements,So lets move on
Finding the best WordPress Hosting Service
Hosting is a most lucrative niche,Since its very easy to earn money through affiliate programs.So you need to do your ground work before going with any Hosting Provider.
The Hosting Provider and package should be choose based on certain criterias
Type of blog
Hosting should be chosen based on your blog type,They are
Hosting for Bloggers (Cheap but less reliable)
Small Business blogs and Website (Little Expensive but reliable and secure)
High Traffic blogs (Ver expensive and probably not for you (at least now))
Probably 99.999% of people falls under first two category,So lets discuss about these two.
Customer Support
Maintaining a blog is not the easiest job but also not the toughest job if you use WordPress.You might occasionally encounter certain problems,So its very important to look for good customer support.
Uptime
Uptime is one of the metric used to measure the reliability of the hosting service.If uptime is 99% then your host is down for 1% of the total time.
Most of the Web Hosting providers promise 99.99% uptime but you can't trust that. So do research about the hosting provider before you purchase.But beware of spam websites out there,Which lure you and make money though affiliate marketing.
Hosting for Bloggers – Cheap Hosting
I was a novice blogger once.,So I know what it takes to spend money on Hosting and purchasing domain name.Most newbie bloggers take money from their pocket money but return of investment is not guaranteed.
So,Thats the reason for going with cheap web hosting which can be upgraded as your blog grows.
One of the motto of WPStuffs is to recommend products which I have tested and have experience using them,So most of the products I am going to recommend here are the products which I personally used.
HostGator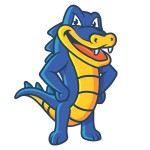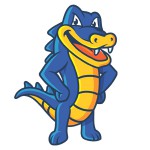 I have used couple of other hosting Iservices before switching to Hostgator and I never searched for alternative,even after a year of using Hostgator.Infact WPStuffs still running on Hostgator since its inception.Pingdom reports for WPStuffs states more than 99.99% uptime.
They have plan starting from $4 per month (hatching plan) but if you want to use multiple domains then go for Business Plan or Baby Plan.
[deal]You can also avail 25% on choosing any hosting package by using the coupon code WPSTUFFSOFFER[/deal]
Bluehost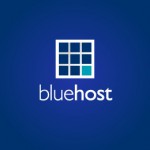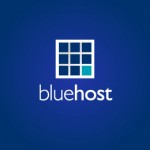 Bluehost is one of the most popular WordPress hosting provider,Most of my friends and clients uses Bluehost.Bluehost was established before 15 years ago and still going very strong.
By spending as few as $4/month you can get free domain name(for one year),unlimited filestorage and one click WordPress installation feature. They also provide anytime money-back guarantee,Thats means you can get your money back at anytime if you are not satisfied with their service.
Checkout Bluehost for more details about their hosting package.
[deal]Signup for BlueHost – Cheap and Reliable WordPress WebHosting for Bloggers[/deal]
Hosting for Small business blog's and Websites
Business blogs and websites need more security and reliability than a normal blog.Since the business website stands as a symbol for their brand.Websites are the new address to small business companies which brings lot of leads to their service or product.
That doesn't mean that above hosting services are not reliable,We need different type of hosting solution when it comes to managing business blogs and websites.These type of hosting solution is called Managed WordPress Hosting.
There are plenty of advantages of Managed WordPress Hosting,Like
Daily Scheduled backups and simple restore option (No need of backupbuddy  )
Managed Upgrades
Inbuilt CDN and caching
Scheduled Security scanning
But the downside is,It cost much higher than Shared Web Hosting.You can learn more about Managed WordPress Hosting here.
So,Lets discuss the top Managed WordPress Hosting Providers
WPEngine


If you got WPEngine Hosting package then you dont need to worry about anything…anything. From WordPress setup to taking daily backup,WPEngine will do it for you.You dont need to worry about website security,WPEngine will fix your WordPress blog if it got hacked..No compromise ever.
Google says they lose 20% of their traffic for each additional 100 milliseconds it takes a page to load.Now with WPEngine your blog will become incredibly fast with their inbuilt caching and CDN system.
Speciality of WPEngine is their Expert customer support.They will help you to get rid of any error with your WordPress blog,Not only sever related problems but also related to plugin recommandations,installations etc.
[deal] Signup for WPEngine Hosting – Little expensive choice but take my word "It Worth every penny you spend" [/deal]
Synthesis by Copyblogger Media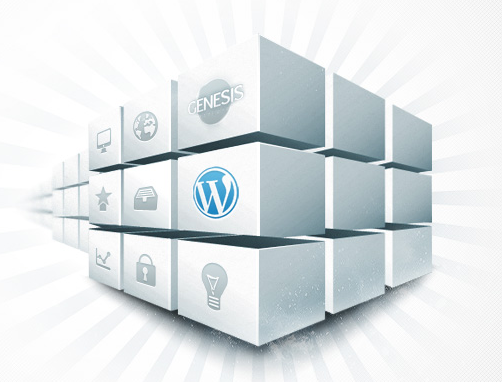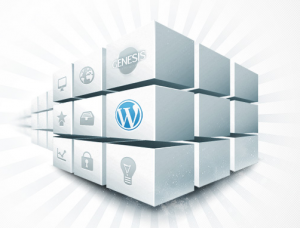 Synthesis Managed WordPress Hosting is one of the closest competitor to WPEngine.Founded by the company behind StudioPress (Genesis Framework) and Copyblogger.
Their service and pricing scheme is same as of WPEngine so lets discuss about some of their unique features.
You will get a uptime monitor called Site Sensor,It can be used to get instant notifications about your website status.
They have plenty of backup options,They take backup everyday and send it the copy to different data locations ensuring no data loss even if entire server fails.User can also send backups to Amazon S3 cloud storage.
[deal] Get Synthesis Hosting account here if you are serious about your business [/deal]
Whats next ?
Now you got your own domain name and web hosting,Whats next ?
WordPress Installation..What else !!!
If you opted for Managed WordPress Hosting providers like WPEngine or Synthesis,then you dont need to install WordPress by yourself.You can skip the next guide but I strongly recommend you to know how to install WordPress.